Overview of Hilton Whistler Resort & Spa
Choose dates to view prices
Signature Room, 1 King Bed, Jetted Tub (SPA)

Photos of Signature Room, 1 King Bed, Jetted Tub (SPA)

4.6/5 guest room rating

Room amenities

49 sq m

Sleeps 2

1 King Bed

More details

Room information

Bed details

Sleeps

Max people: 2Max adults: 2Max children: 1

Room details

1 King Bed

49 square metres m2 soundproofed room with a balcony

Relax - Private hot tub and fireplace

Internet – Free WiFi and wired Internet access

Entertainment – 55-inch flat-screen TV with cable channels and pay-per-view films

Food & Drink – Fridge, coffee/tea maker and room service (limited hours)

Sleep

– Premium bedding, a down duvet and blackout drapes/curtains

Bathroom – Jetted bathtub, bathrobes and slippers

Practical – Laptop-compatible safe, free newspaper and iron/ironing board; rollaway/extra beds and free cots/infant beds available on request

Comfort – Climate-controlled air conditioning and daily housekeeping

Non-Smoking, renovated in July 2018

Room/bed type depends on availability at check-in

Connecting/adjoining rooms can be requested, subject to availability

Studio, 1 King Bed, Kitchenette

Photos of Studio, 1 King Bed, Kitchenette

4.5/5 guest room rating

Room amenities

36 sq m

Sleeps 2

1 King Bed

More details

Room information

Bed details

Sleeps

Max people: 2Max adults: 2Max children: 1

Room details

1 King Bed

36 square metres m2

Internet – Free WiFi and wired Internet access

Entertainment – 55-inch flat-screen TV with cable channels and pay-per-view films

Food & Drink – Kitchenette with fridge, hob, microwave and dishwasher

Sleep

– Premium bedding, a down duvet and blackout drapes/curtains

Bathroom – Shower/bathtub combination, bathrobes and slippers

Practical – Laptop-compatible safe, free newspaper and iron/ironing board; free cots/infant beds available on request

Comfort – Climate-controlled air conditioning and daily housekeeping

Need to know – No rollaway/extra beds available

Non-Smoking, renovated in July 2018

Room/bed type depends on availability at check-in

Connecting/adjoining rooms can be requested, subject to availability

Premier Studio, 1 King Bed with Sofa bed, Accessible

Photos of Premier Studio, 1 King Bed with Sofa bed, Accessible

Room amenities

56 sq m

Sleeps 4

1 King Bed and 1 Double Sofa Bed

More details

Room information

Bed details

Sleeps

Max people: 4Max adults: 4Max children: 3

Room details

1 King Bed and 1 Double Sofa Bed

56 square metres m2

Layout – Dining area and sitting area

Relax - Fireplace

Internet – Free WiFi and wired Internet access

Entertainment – 55-inch flat-screen TV with cable channels and pay-per-view films

Food & Drink – Kitchen with fridge, hob, microwave and dishwasher

Sleep

– Premium bedding, a down duvet and blackout drapes/curtains

Bathroom – Shower/bathtub combination, bathrobes and slippers

Practical – Laptop-compatible safe, free newspaper and iron/ironing board; rollaway/extra beds and free cots/infant beds available on request

Comfort – Climate-controlled air conditioning and daily housekeeping

Accessibility – Low-height work surfaces and sink and wheelchair accessible

Non-Smoking, renovated in July 2018

Room/bed type depends on availability at check-in

Connecting/adjoining rooms can be requested, subject to availability

Suite, 1 King Bed with Sofa bed

Photos of Suite, 1 King Bed with Sofa bed

Room amenities

70 sq m

Sleeps 4

1 King Bed and 1 Double Sofa Bed

More details

Room information

Bed details

Sleeps

Max people: 4Max adults: 4Max children: 3

Room details

1 King Bed and 1 Double Sofa Bed

70 square metres m2

Layout – Bedroom, living room and dining area

Relax - Fireplace

Internet – Free WiFi and wired Internet access

Entertainment – 55-inch flat-screen TV with cable channels and pay-per-view films

Food & Drink – Kitchenette with fridge, hob, microwave and dishwasher

Sleep

– Premium bedding, a down duvet and blackout drapes/curtains

Bathroom – Shower/bathtub combination, bathrobes and slippers

Practical – Laptop-compatible safe, free newspaper and iron/ironing board; rollaway/extra beds and free cots/infant beds available on request

Comfort – Climate-controlled air conditioning and daily housekeeping

Non-Smoking, renovated in July 2018

Room/bed type depends on availability at check-in

Connecting/adjoining rooms can be requested, subject to availability

Suite, 2 Bedrooms (The Mountain Suite, 2 King Beds)

Photos of Suite, 2 Bedrooms (The Mountain Suite, 2 King Beds)

Room amenities

152 sq m

Sleeps 6

2 King Beds and 1 Double Sofa Bed

More details

Room information

Bed details

Sleeps

Max people: 6Max adults: 6Max children: 5

Room details

2 King Beds and 1 Double Sofa Bed

152 square metres m2 soundproofed room with a balcony

Layout – 2 bedrooms, living room and dining area

Relax - Fireplace

Internet – Free WiFi and wired Internet access

Entertainment – 55-inch flat-screen TV with cable channels and pay-per-view films

Food & Drink – Kitchen with fridge, hob, microwave and dishwasher

Sleep

– Premium bedding, a down duvet and blackout drapes/curtains

Bathroom – Shower/bathtub combination, bathrobes and slippers

Practical – Washer/dryer, free local calls and laptop-compatible safe; rollaway/extra beds and free cots/infant beds available on request

Comfort – Climate-controlled air conditioning and daily housekeeping

Non-Smoking, renovated in July 2018

Connecting/adjoining rooms can be requested, subject to availability

Hilton, Superior Room, 2 Double Beds

Photos of Hilton, Superior Room, 2 Double Beds

4.7/5 guest room rating

Room amenities

32 sq m

Sleeps 4

2 Double Beds

More details

Room information

Bed details

Sleeps

Max people: 4Max adults: 4Max children: 3

Room details

2 Double Beds

32 square metres m2

Internet – Free WiFi and wired Internet access

Entertainment – 55-inch flat-screen TV with cable channels and pay-per-view films

Food & Drink – Fridge, coffee/tea maker and room service (limited hours)

Sleep

– Premium bedding, a down duvet and blackout drapes/curtains

Bathroom – Shower/bathtub combination, bathrobes and slippers

Practical – Laptop-compatible safe, free newspaper and iron/ironing board; rollaway/extra beds and free cots/infant beds available on request

Comfort – Climate-controlled air conditioning and daily housekeeping

Non-Smoking, renovated in July 2018

Room/bed type depends on availability at check-in

Connecting/adjoining rooms can be requested, subject to availability

King Studio, Balcony

Photos of King Studio, Balcony

4.3/5 guest room rating

Room amenities

36 sq m

Sleeps 2

1 King Bed

More details

Room information

Bed details

Sleeps

Max people: 2Max adults: 2Max children: 1

Room details

1 King Bed

36 square metres m2 soundproofed room with a balcony

Internet – Free WiFi and wired Internet access

Entertainment – 55-inch flat-screen TV with cable channels and pay-per-view films

Food & Drink – Kitchenette with fridge, hob, microwave and dishwasher

Sleep

– Premium bedding, a down duvet and blackout drapes/curtains

Bathroom – Shower/bathtub combination, bathrobes and slippers

Practical – Laptop-compatible safe, free newspaper and iron/ironing board; free cots/infant beds available on request

Comfort – Climate-controlled air conditioning and daily housekeeping

Need to know – No rollaway/extra beds available

Non-Smoking, renovated in July 2018

Room/bed type depends on availability at check-in

Connecting/adjoining rooms can be requested, subject to availability

Hilton, Room, 1 King Bed, Balcony

Photos of Hilton, Room, 1 King Bed, Balcony

4.7/5 guest room rating

Room amenities

36 sq m

Sleeps 2

1 King Bed

More details

Room information

Bed details

Sleeps

Max people: 2Max adults: 2Max children: 1

Room details

1 King Bed

36 square metres m2 soundproofed room with a balcony

Internet – Free WiFi and wired Internet access

Entertainment – 55-inch flat-screen TV with cable channels and pay-per-view films

Food & Drink – Fridge, coffee/tea maker and room service (limited hours)

Sleep

– Premium bedding, a down duvet and blackout drapes/curtains

Bathroom – Shower/bathtub combination, bathrobes and slippers

Practical – Laptop-compatible safe, free newspaper and iron/ironing board; free cots/infant beds available on request

Comfort – Climate-controlled air conditioning and daily housekeeping

Need to know – No rollaway/extra beds available

Non-Smoking, renovated in July 2018

Room/bed type depends on availability at check-in

Connecting/adjoining rooms can be requested, subject to availability

Suite, 2 Bedrooms (Steam Room)

Photos of Suite, 2 Bedrooms (Steam Room)

Room amenities

111 sq m

Sleeps 6

1 King Bed, 1 Queen Bed and 1 Double Sofa Bed

More details

Room information

Bed details

Sleeps

Max people: 6Max adults: 6Max children: 5

Room details

1 King Bed, 1 Queen Bed and 1 Double Sofa Bed

111 square metres m2 soundproofed room with a balcony

Layout – 2 bedrooms, living room and dining area

Relax - Fireplace

Internet – Free WiFi and wired Internet access

Entertainment – 55-inch flat-screen TV with cable channels and pay-per-view films

Food & Drink – Kitchen with fridge, hob, microwave and dishwasher

Sleep

– Premium bedding, a down duvet and blackout drapes/curtains

Bathroom – Shower/bathtub combination, bathrobes and slippers

Practical – Laptop-compatible safe, free newspaper and iron/ironing board; rollaway/extra beds and free cots/infant beds available on request

Comfort – Climate-controlled air conditioning and daily housekeeping

Non-Smoking, renovated in July 2018

Room/bed type depends on availability at check-in

Connecting/adjoining rooms can be requested, subject to availability

Suite, 1 King Bed with Sofa bed (Harmony, Steam Room)

Photos of Suite, 1 King Bed with Sofa bed (Harmony, Steam Room)

Room amenities

111 sq m

Sleeps 4

1 King Bed and 1 Double Sofa Bed

More details

Room information

Bed details

Sleeps

Max people: 4Max adults: 4Max children: 3

Room details

1 King Bed and 1 Double Sofa Bed

111 square metres m2 soundproofed room with a balcony

Layout – Bedroom, living room and dining area

Relax - Fireplace

Internet – Free WiFi and wired Internet access

Entertainment – 55-inch flat-screen TV with cable channels and pay-per-view films

Food & Drink – Kitchen with fridge, hob, microwave and dishwasher

Sleep

– Premium bedding, a down duvet and blackout drapes/curtains

Bathroom – Shower/bathtub combination, bathrobes and slippers

Practical – Laptop-compatible safe, free newspaper and iron/ironing board; rollaway/extra beds and free cots/infant beds available on request

Comfort – Climate-controlled air conditioning and daily housekeeping

Non-Smoking, renovated in July 2018

Connecting/adjoining rooms can be requested, subject to availability

Blackcomb One Bedroom Suite

Photos of Blackcomb One Bedroom Suite

Room amenities

102 sq m

Sleeps 4

1 King Bed and 1 Double Sofa Bed

More details

Room information

Bed details

Sleeps

Max people: 4Max adults: 4Max children: 3

Room details

1 King Bed and 1 Double Sofa Bed

102 square metres m2 soundproofed room with a balcony

Layout – Bedroom, living room and dining area

Relax - Fireplace

Internet – Free WiFi and wired Internet access

Entertainment – 55-inch flat-screen TV with cable channels and pay-per-view films

Food & Drink – Kitchenette with fridge, hob, microwave and dishwasher

Sleep

– Premium bedding, a down duvet and blackout drapes/curtains

Bathroom – Shower/bathtub combination, bathrobes and slippers

Practical – Laptop-compatible safe, free newspaper and iron/ironing board; rollaway/extra beds and free cots/infant beds available on request

Comfort – Climate-controlled air conditioning and daily housekeeping

Non-Smoking, renovated in July 2018

Connecting/adjoining rooms can be requested, subject to availability

Hilton, Room, 2 Double Beds

Photos of Hilton, Room, 2 Double Beds

4/5 guest room rating

Room amenities

32 sq m

Sleeps 4

2 Double Beds

More details

Room information

Bed details

Sleeps

Max people: 4Max adults: 4Max children: 3

Room details

2 Double Beds

32 square metres m2

Internet – Free WiFi and wired Internet access

Entertainment – 55-inch flat-screen TV with cable channels and pay-per-view films

Food & Drink – Fridge, coffee/tea maker and room service (limited hours)

Sleep

– Premium bedding, a down duvet and blackout drapes/curtains

Bathroom – Shower/bathtub combination, bathrobes and slippers

Practical – Laptop-compatible safe, free newspaper and iron/ironing board; free cots/infant beds available on request

Comfort – Climate-controlled air conditioning and daily housekeeping

Need to know – No rollaway/extra beds available

Non-Smoking, renovated in July 2018

Room/bed type depends on availability at check-in

Connecting/adjoining rooms can be requested, subject to availability

Premier Studio, 1 King Bed with Sofa bed, Kitchen

Photos of Premier Studio, 1 King Bed with Sofa bed, Kitchen

4.5/5 guest room rating

Room amenities

54 sq m

Sleeps 4

1 King Bed and 1 Double Sofa Bed

More details

Room information

Bed details

Sleeps

Max people: 4Max adults: 4Max children: 3

Room details

1 King Bed and 1 Double Sofa Bed

54 square metres m2 soundproofed room with a balcony

Layout – Dining area and sitting area

Relax - Fireplace

Internet – Free WiFi and wired Internet access

Entertainment – 55-inch flat-screen TV with cable channels and pay-per-view films

Food & Drink – Kitchen with fridge, hob, microwave and dishwasher

Sleep

– Premium bedding, a down duvet and blackout drapes/curtains

Bathroom – Shower/bathtub combination, bathrobes and slippers

Practical – Laptop-compatible safe, free newspaper and iron/ironing board; rollaway/extra beds and free cots/infant beds available on request

Comfort – Climate-controlled air conditioning and daily housekeeping

Non-Smoking, renovated in July 2018

Room/bed type depends on availability at check-in

Connecting/adjoining rooms can be requested, subject to availability

Hilton, Room, 1 King Bed

Photos of Hilton, Room, 1 King Bed

4.2/5 guest room rating

Room amenities

32 sq m

Sleeps 2

1 King Bed

More details

Room information

Bed details

Sleeps

Max people: 2Max adults: 2Max children: 1

Room details

1 King Bed

32 square metres m2

Internet – Free WiFi and wired Internet access

Entertainment – 55-inch flat-screen TV with cable channels and pay-per-view films

Food & Drink – Fridge, coffee/tea maker and room service (limited hours)

Sleep

– Premium bedding, a down duvet and blackout drapes/curtains

Bathroom – Shower/bathtub combination, bathrobes and slippers

Practical – Laptop-compatible safe, free newspaper and iron/ironing board; free cots/infant beds available on request

Comfort – Climate-controlled air conditioning and daily housekeeping

Need to know – No rollaway/extra beds available

Non-Smoking, renovated in July 2018

Room/bed type depends on availability at check-in

Connecting/adjoining rooms can be requested, subject to availability

Hilton, Room, 2 Double Beds, Accessible

Photos of Hilton, Room, 2 Double Beds, Accessible

Room amenities

33 sq m

Sleeps 4

2 Double Beds

More details

Room information

Bed details

Sleeps

Max people: 4Max adults: 4Max children: 3

Room details

2 Double Beds

33 square metres m2

Internet – Free WiFi and wired Internet access

Entertainment – 55-inch flat-screen TV with cable channels and pay-per-view films

Food & Drink – Fridge, coffee/tea maker and room service (limited hours)

Sleep

– Premium bedding, a down duvet and blackout drapes/curtains

Bathroom – Shower/bathtub combination, bathrobes and slippers

Practical – Laptop-compatible safe, free newspaper and iron/ironing board; rollaway/extra beds and free cots/infant beds available on request

Comfort – Climate-controlled air conditioning and daily housekeeping

Accessibility – Wheelchair accessible

Non-Smoking, renovated in July 2018

Room/bed type depends on availability at check-in

Connecting/adjoining rooms can be requested, subject to availability

Hilton, Room, 2 Queen Beds

Photos of Hilton, Room, 2 Queen Beds

Room amenities

33 sq m

Sleeps 4

2 Queen Beds

More details

Room information

Bed details

Sleeps

Max people: 4Max adults: 4Max children: 3

Room details

2 Queen Beds

33 square metres m2

Internet – Free WiFi and wired Internet access

Entertainment – 55-inch flat-screen TV with cable channels and pay-per-view films

Food & Drink – Fridge, coffee/tea maker and room service (limited hours)

Sleep

– Premium bedding, a down duvet and blackout drapes/curtains

Bathroom – Shower/bathtub combination, bathrobes and slippers

Practical – Laptop-compatible safe, free newspaper and iron/ironing board; free cots/infant beds available on request

Comfort – Climate-controlled air conditioning and daily housekeeping

Need to know – No rollaway/extra beds available

Non-Smoking, renovated in July 2018

Room/bed type depends on availability at check-in

Connecting/adjoining rooms can be requested, subject to availability

Studio, 1 Queen Bed, Kitchenette

Photos of Studio, 1 Queen Bed, Kitchenette

4.5/5 guest room rating

Room amenities

36 sq m

Sleeps 2

1 Queen Bed

More details

Room information

Bed details

Sleeps

Max people: 2Max adults: 2Max children: 1

Room details

1 Queen Bed

36 square metres m2

Internet – Free WiFi and wired Internet access

Entertainment – 55-inch flat-screen TV with cable channels, pay-per-view films, MP3 dock

Food & Drink – Kitchenette with fridge, hob, microwave and dishwasher

Sleep

– Premium bedding, a down duvet and blackout drapes/curtains

Bathroom – Shower/bathtub combination, bathrobes and slippers

Practical – Laptop-compatible safe, free newspaper and iron/ironing board; free cots/infant beds available on request

Comfort – Climate-controlled air conditioning and daily housekeeping

Need to know – No rollaway/extra beds available

Non-Smoking, renovated in July 2018

Room/bed type depends on availability at check-in

Connecting/adjoining rooms can be requested, subject to availability

Suite, 1 Bedroom

Photos of Suite, 1 Bedroom

4.7/5 guest room rating

Room amenities

63 sq m

Sleeps 6

2 Queen Beds and 1 Double Sofa Bed

More details

Room information

Bed details

Sleeps

Max people: 6Max adults: 6Max children: 5

Room details

2 Queen Beds and 1 Double Sofa Bed

63 square metres m2

Layout – Bedroom, living room and dining area

Relax - Fireplace

Internet – Free WiFi and wired Internet access

Entertainment – 55-inch flat-screen TV with cable channels and pay-per-view films

Food & Drink – Kitchen with fridge, hob, microwave and dishwasher

Sleep

– Premium bedding, a down duvet and blackout drapes/curtains

Bathroom – Shower/bathtub combination, bathrobes and slippers

Practical – Laptop-compatible safe, free newspaper and iron/ironing board; rollaway/extra beds and free cots/infant beds available on request

Comfort – Climate-controlled air conditioning and daily housekeeping

Non-Smoking, renovated in July 2018

Room/bed type depends on availability at check-in

Connecting/adjoining rooms can be requested, subject to availability
Rating 5 - Excellent. 619 out of 1303 reviews
Rating 4 - Good. 435 out of 1303 reviews
Rating 3 - Okay. 137 out of 1303 reviews
Rating 2 - Poor. 70 out of 1303 reviews
Rating 1 - Terrible. 42 out of 1303 reviews
4.2/5
Property conditions & facilities
Liked: Cleanliness, staff & service, amenities, property conditions & facilities
Stayed 1 night in Feb 2021
Stayed 1 night in Feb 2021
Liked: Cleanliness, staff & service, amenities, property conditions & facilities
I liked that it was right next door to the gondola, very convenient for when i went skiing.
Stayed 2 nights in Jan 2021
Travelled with family, Business traveller
Liked: Cleanliness, staff & service, amenities, property conditions & facilities
The hotel location was great, accessible to the village and front desk was friendly and helpful. We stayed in 1 bedroom suite and it was so spacious my kids enjoyed their time too bad we didn't bring our swimsuits the girls love to go swimming. 😊next time.. overall the stay was wonderful and memorable for my eldest since it's her wish to stay go in Whistler on her birthday. ❤️❤️
Stayed 1 night in Jan 2021
Stayed 1 night in Jan 2021
Stay in the know with the Expedia app
Get real-time notifications, view your trip details and access mobile-only deals.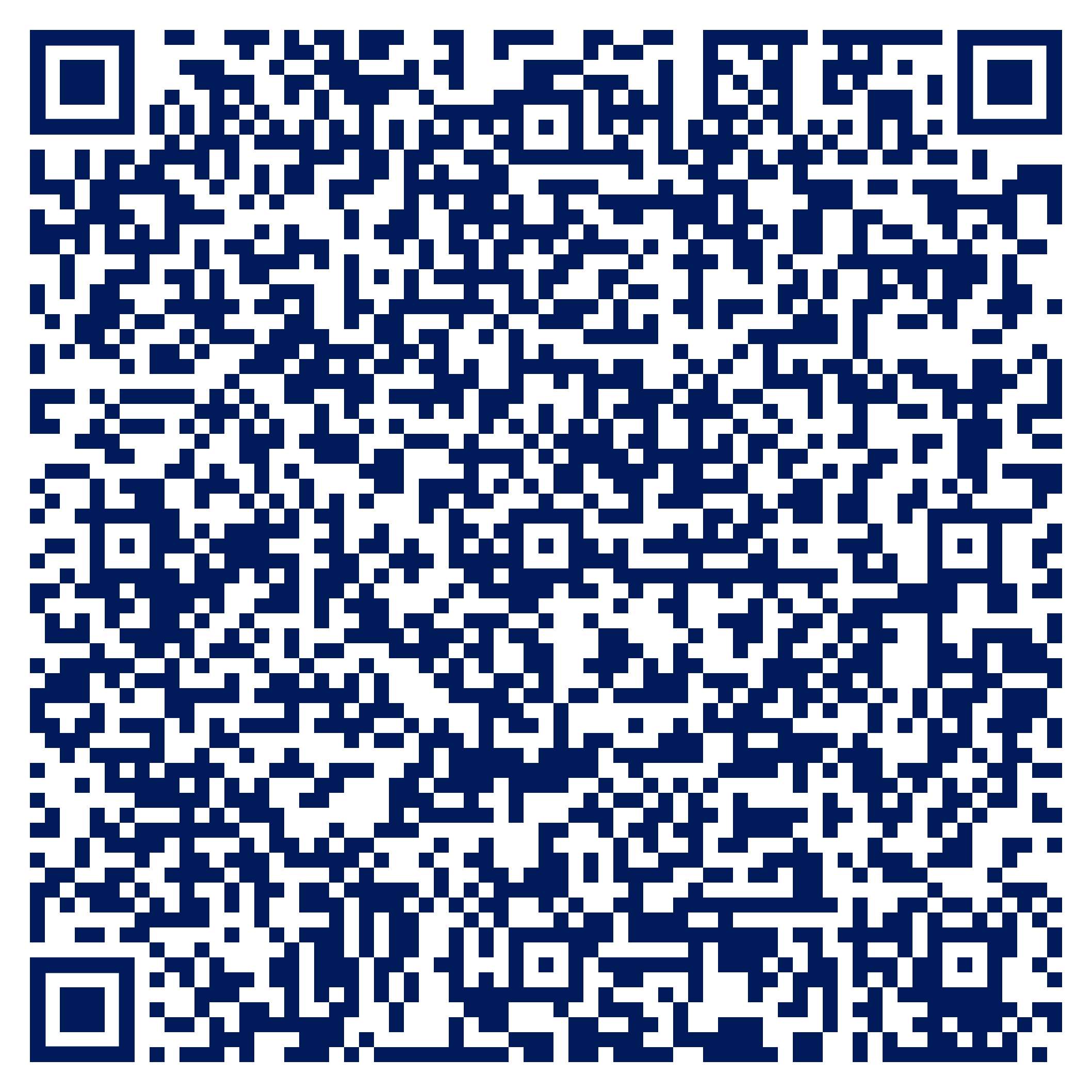 Scan the QR code