Overview of Grand Hyatt Melbourne
Choose dates to view prices
Deluxe Room, 1 King Bed

Photos of Deluxe Room, 1 King Bed

4.7/5 guest room rating

Room amenities

36 sq m

City view

Sleeps 3

1 King Bed

More details

Room information

Bed details

Sleeps

Max people: 3Max adults: 3Max children: 2

Room details

1 King Bed

36 square metres m2 room with city views

Relax - In-room massage available

Internet – Free WiFi and wired Internet access

Entertainment – 32-inch LCD TV with premium channels and pay-per-view films

Food & Drink – Fridge, minibar, coffee/tea maker and 24-hour room service

Sleep

– Pillowtop bed, Egyptian cotton linen, blackout drapes/curtains and bed sheets

Bathroom – Private bathroom, deep-soaking bathtub and separate shower

Practical – Safe, free newspaper and iron/ironing board; rollaway/extra beds and free cots/infant beds available on request

Comfort – Climate-controlled air conditioning and daily housekeeping

Non-Smoking

Connecting/adjoining rooms can be requested, subject to availability

Club Room, 2 Single Beds, River View

Photos of Club Room, 2 Single Beds, River View

Room amenities

34 sq m

River view

Sleeps 3

2 Single Beds

More details

Room information

Bed details

Sleeps

Max people: 3Max adults: 3Max children: 2

Room details

2 Single Beds

34 square metres m2 room with river views

Relax - In-room massage available

Internet – Free WiFi and wired Internet access

Entertainment – 32-inch LCD TV with premium channels and pay-per-view films

Food & Drink – Fridge, minibar, coffee/tea maker and 24-hour room service

Sleep

– Pillowtop bed, Egyptian cotton linen, blackout drapes/curtains and bed sheets

Bathroom – Private bathroom, deep-soaking bathtub and separate shower

Practical – Safe, free newspaper and iron/ironing board; rollaway/extra beds and free cots/infant beds available on request

Comfort – Climate-controlled air conditioning and daily housekeeping

Non-Smoking

Connecting/adjoining rooms can be requested, subject to availability

Room, 1 King Bed

Photos of Room, 1 King Bed

4.7/5 guest room rating

Room amenities

33 sq m

City view

Sleeps 3

1 King Bed

More details

Room information

Bed details

Sleeps

Max people: 3Max adults: 3Max children: 2

Room details

1 King Bed

33 square metres m2 room with city views

Relax - In-room massage available

Internet – Free WiFi and wired Internet access

Entertainment – 32-inch LCD TV with premium channels and pay-per-view films

Food & Drink – Fridge, minibar, coffee/tea maker and 24-hour room service

Sleep

– Pillowtop bed, Egyptian cotton linen, blackout drapes/curtains and bed sheets

Bathroom – Private bathroom, deep-soaking bathtub and separate shower

Practical – Safe, free newspaper and iron/ironing board; rollaway/extra beds and free cots/infant beds available on request

Comfort – Climate-controlled air conditioning and daily housekeeping

Non-Smoking

Connecting/adjoining rooms can be requested, subject to availability

Club Room, 1 King Bed, River View

Photos of Club Room, 1 King Bed, River View

4.2/5 guest room rating

Room amenities

34 sq m

City view

Sleeps 3

1 King Bed

More details

Room information

Bed details

Sleeps

Max people: 3Max adults: 3Max children: 2

Room details

1 King Bed

34 square metres m2 soundproofed room with river and city views

Relax - In-room massage available

Internet – Free WiFi and wired Internet access

Entertainment – 32-inch LCD TV with premium channels and pay-per-view films

Food & Drink – Fridge, minibar, coffee/tea maker and 24-hour room service

Sleep

– Pillowtop bed, Egyptian cotton linen, blackout drapes/curtains and bed sheets

Bathroom – Private bathroom, deep-soaking bathtub and separate shower

Practical – Safe, free newspaper and iron/ironing board; rollaway/extra beds and free cots/infant beds available on request

Comfort – Climate-controlled air conditioning and daily housekeeping

Non-Smoking

Connecting/adjoining rooms can be requested, subject to availability

Room, 1 King Bed (Spa)

Photos of Room, 1 King Bed (Spa)

5/5 guest room rating

Room amenities

43 sq m

City view

Sleeps 3

1 King Bed

More details

Room information

Bed details

Sleeps

Max people: 3Max adults: 3Max children: 2

Room details

1 King Bed

43 square metres m2 room with city views

Relax - In-room massage available

Internet – Free WiFi and wired Internet access

Entertainment – 32-inch LCD TV with premium channels and pay-per-view films

Food & Drink – Fridge, minibar, coffee/tea maker and 24-hour room service

Sleep

– Pillowtop bed, Egyptian cotton linen, blackout drapes/curtains and bed sheets

Bathroom – Private bathroom, deep-soaking bathtub and separate shower

Practical – Safe, free newspaper and iron/ironing board; rollaway/extra beds and free cots/infant beds available on request

Comfort – Climate-controlled air conditioning and daily housekeeping

Non-Smoking

Connecting/adjoining rooms can be requested, subject to availability

Deluxe Room, 1 King Bed (Club Access)

Photos of Deluxe Room, 1 King Bed (Club Access)

Room amenities

36 sq m

City view

Sleeps 3

1 King Bed

More details

Room information

Bed details

Sleeps

Max people: 3Max adults: 3Max children: 2

Room details

1 King Bed

36 square metres m2 room with city views

Relax - In-room massage available

Internet – Free WiFi and wired Internet access

Entertainment – 32-inch LCD TV with premium channels and pay-per-view films

Food & Drink – Fridge, minibar, coffee/tea maker and 24-hour room service

Sleep

– Pillowtop bed, Egyptian cotton linen, blackout drapes/curtains and bed sheets

Bathroom – Private bathroom, deep-soaking bathtub and separate shower

Practical – Safe, free newspaper and iron/ironing board; rollaway/extra beds and free cots/infant beds available on request

Comfort – Climate-controlled air conditioning and daily housekeeping

Non-Smoking

Connecting/adjoining rooms can be requested, subject to availability

Club Room, 1 King Bed

Photos of Club Room, 1 King Bed

5/5 guest room rating

Room amenities

33 sq m

City view

Sleeps 3

1 King Bed

More details

Room information

Bed details

Sleeps

Max people: 3Max adults: 3Max children: 2

Room details

1 King Bed

33 square metres m2 room with city views

Relax - In-room massage available

Internet – Free WiFi and wired Internet access

Entertainment – 32-inch LCD TV with premium channels and pay-per-view films

Food & Drink – Fridge, minibar, coffee/tea maker and 24-hour room service

Sleep

– Pillowtop bed, Egyptian cotton linen, blackout drapes/curtains and bed sheets

Bathroom – Private bathroom, deep-soaking bathtub and separate shower

Practical – Safe, free newspaper and iron/ironing board; rollaway/extra beds and free cots/infant beds available on request

Comfort – Climate-controlled air conditioning and daily housekeeping

Non-Smoking

Connecting/adjoining rooms can be requested, subject to availability

Grand Suite, 1 King Bed

Photos of Grand Suite, 1 King Bed

4.4/5 guest room rating

Room amenities

80 sq m

City view

Sleeps 3

1 King Bed

More details

Room information

Bed details

Sleeps

Max people: 3Max adults: 3Max children: 2

Room details

1 King Bed

80 square metres m2 room with city views

Layout – Bedroom, living room and dining area

Relax - In-room massage available

Internet – Free WiFi and wired Internet access

Entertainment – 32-inch LCD TV with premium channels and pay-per-view films

Food & Drink – Fridge, minibar, coffee/tea maker and 24-hour room service

Sleep

– Pillowtop bed, Egyptian cotton linen, blackout drapes/curtains and bed sheets

Bathroom – Private bathroom, deep-soaking bathtub and separate shower

Practical – Safe, free newspaper and iron/ironing board; rollaway/extra beds and free cots/infant beds available on request

Comfort – Climate-controlled air conditioning and daily housekeeping

Non-Smoking

Connecting/adjoining rooms can be requested, subject to availability

Club Room, 2 Single Beds

Photos of Club Room, 2 Single Beds

Room amenities

34 sq m

City view

Sleeps 3

2 Single Beds

More details

Room information

Bed details

Sleeps

Max people: 3Max adults: 3Max children: 2

Room details

2 Single Beds

34 square metres m2 room with city views

Relax - In-room massage available

Internet – Free WiFi and wired Internet access

Entertainment – 32-inch LCD TV with premium channels and pay-per-view films

Food & Drink – Fridge, minibar, coffee/tea maker and 24-hour room service

Sleep

– Pillowtop bed, Egyptian cotton linen, blackout drapes/curtains and bed sheets

Bathroom – Private bathroom, deep-soaking bathtub and separate shower

Practical – Safe, free newspaper and iron/ironing board; rollaway/extra beds and free cots/infant beds available on request

Comfort – Climate-controlled air conditioning and daily housekeeping

Non-Smoking

Connecting/adjoining rooms can be requested, subject to availability

Room, 1 King Bed, City View

Photos of Room, 1 King Bed, City View

4.7/5 guest room rating

Room amenities

33 sq m

City view

Sleeps 3

1 King Bed

More details

Room information

Bed details

Sleeps

Max people: 3Max adults: 3Max children: 2

Room details

1 King Bed

33 square metres m2 room with city views

Relax - In-room massage available

Internet – Free WiFi and wired Internet access

Entertainment – 32-inch LCD TV with premium channels and pay-per-view films

Food & Drink – Fridge, minibar, coffee/tea maker and 24-hour room service

Sleep

– Pillowtop bed, Egyptian cotton linen, blackout drapes/curtains and bed sheets

Bathroom – Private bathroom, deep-soaking bathtub and separate shower

Practical – Safe, free newspaper and iron/ironing board; rollaway/extra beds and free cots/infant beds available on request

Comfort – Climate-controlled air conditioning and daily housekeeping

Non-Smoking

Connecting/adjoining rooms can be requested, subject to availability

Room, 1 King Bed, River View

Photos of Room, 1 King Bed, River View

4.7/5 guest room rating

Room amenities

34 sq m

River view

Sleeps 3

1 King Bed

More details

Room information

Bed details

Sleeps

Max people: 3Max adults: 3Max children: 2

Room details

1 King Bed

34 square metres m2 room with river views

Relax - In-room massage available

Internet – Free WiFi and wired Internet access

Entertainment – 32-inch LCD TV with premium channels and pay-per-view films

Food & Drink – Fridge, minibar, coffee/tea maker and 24-hour room service

Sleep

– Pillowtop bed, Egyptian cotton linen, blackout drapes/curtains and bed sheets

Bathroom – Private bathroom, deep-soaking bathtub and separate shower

Practical – Safe, free newspaper and iron/ironing board; rollaway/extra beds and free cots/infant beds available on request

Comfort – Climate-controlled air conditioning and daily housekeeping

Non-Smoking

Connecting/adjoining rooms can be requested, subject to availability

Room, 2 Single Beds, River View

Photos of Room, 2 Single Beds, River View

4.7/5 guest room rating

Room amenities

34 sq m

River view

Sleeps 3

2 Single Beds

More details

Room information

Bed details

Sleeps

Max people: 3Max adults: 3Max children: 2

Room details

2 Single Beds

34 square metres m2 room with river views

Relax - In-room massage available

Internet – Free WiFi and wired Internet access

Entertainment – 32-inch LCD TV with premium channels and pay-per-view films

Food & Drink – Fridge, minibar, coffee/tea maker and 24-hour room service

Sleep

– Pillowtop bed, Egyptian cotton linen, blackout drapes/curtains and bed sheets

Bathroom – Private bathroom, deep-soaking bathtub and separate shower

Practical – Safe, free newspaper and iron/ironing board; rollaway/extra beds and free cots/infant beds available on request

Comfort – Climate-controlled air conditioning and daily housekeeping

Non-Smoking

Connecting/adjoining rooms can be requested, subject to availability

Diplomatic Suite

Photos of Diplomatic Suite

Room amenities

120 sq m

City view

Sleeps 3

1 King Bed

More details

Room information

Bed details

Sleeps

Max people: 3Max adults: 3Max children: 2

Room details

1 King Bed

120 square metres m2 room with city views

Layout – Bedroom, living room and dining area

Relax - In-room massage available

Internet – Free WiFi and wired Internet access

Entertainment – 32-inch LCD TV with premium channels and pay-per-view films

Food & Drink – Fridge, minibar, coffee/tea maker and 24-hour room service

Sleep

– Pillowtop bed, Egyptian cotton linen, blackout drapes/curtains and bed sheets

Bathroom – Private bathroom, deep-soaking bathtub and separate shower

Practical – Safe, free newspaper and iron/ironing board; rollaway/extra beds and free cots/infant beds available on request

Comfort – Climate-controlled air conditioning and daily housekeeping

Non-Smoking

Connecting/adjoining rooms can be requested, subject to availability

Room, 2 Single Beds

Photos of Room, 2 Single Beds

4/5 guest room rating

Room amenities

33 sq m

City view

Sleeps 3

2 Single Beds

More details

Room information

Bed details

Sleeps

Max people: 3Max adults: 3Max children: 2

Room details

2 Single Beds

33 square metres m2 room with city views

Relax - In-room massage available

Internet – Free WiFi and wired Internet access

Entertainment – 32-inch LCD TV with premium channels and pay-per-view films

Food & Drink – Fridge, minibar, coffee/tea maker and 24-hour room service

Sleep

– Pillowtop bed, Egyptian cotton linen, blackout drapes/curtains and bed sheets

Bathroom – Private bathroom, deep-soaking bathtub and separate shower

Practical – Safe, free newspaper and iron/ironing board; rollaway/extra beds and free cots/infant beds available on request

Comfort – Climate-controlled air conditioning and daily housekeeping

Non-Smoking

Connecting/adjoining rooms can be requested, subject to availability
Rating 5 - Excellent. 636 out of 980 reviews
Rating 4 - Good. 223 out of 980 reviews
Rating 3 - Okay. 79 out of 980 reviews
Rating 2 - Poor. 30 out of 980 reviews
Rating 1 - Terrible. 12 out of 980 reviews
4.4/5
Property conditions & facilities
Stayed 5 nights in Dec 2020
Close to all the best of restaurants on Rusell st. Check-in was smooth, the staff at the front desk were friendly and polite. The hotel felt really understaffed. At many occasions no one would answer the phone at the front desk or guest service. Also not too happy with the cleanliness of the hotel. We had food bags outside our room for more than 24 hours. We stayed for 3 nights and all the while the lift buttons on level 19 had dirty hand prints of food. I would have expected more cleanliness especially during pandemic times. I wanted to discuss the issues with the manager and again no would answer the phone call. Grand Hyatt Melbourne you need to live up to your brand.
Stayed 3 nights in Dec 2020
Liked: Cleanliness, staff & service, amenities, property conditions & facilities
Stayed 2 nights in Dec 2020
The staff were great, friendly and attentive. Sadly the room was poorly cleaned, flickering light in the shower and the room amenities and toiletries not restocked overnight. This hotel shows serious signs of being dated and not well maintained. I've stayed in many hotels with equal and lower star ratings than this and they are largely of a much higher standard. Very disappointing.
Stayed 1 night in Dec 2020
Liked: Cleanliness, staff & service, property conditions & facilities, room comfort
Great hotel - except some rooms.
We booked in advance and they gave us an excellent sized room on the top floor with great views. EXCEPT - the elevator noise was really loud. Partner could not sleep. Service was excellent and the management quickly moved us to a new room which was very peaceful, if not smaller, and not so good view.
Stayed 1 night in Dec 2020
Stay in the know with the Expedia app
Get real-time notifications, view your trip details and access mobile-only deals.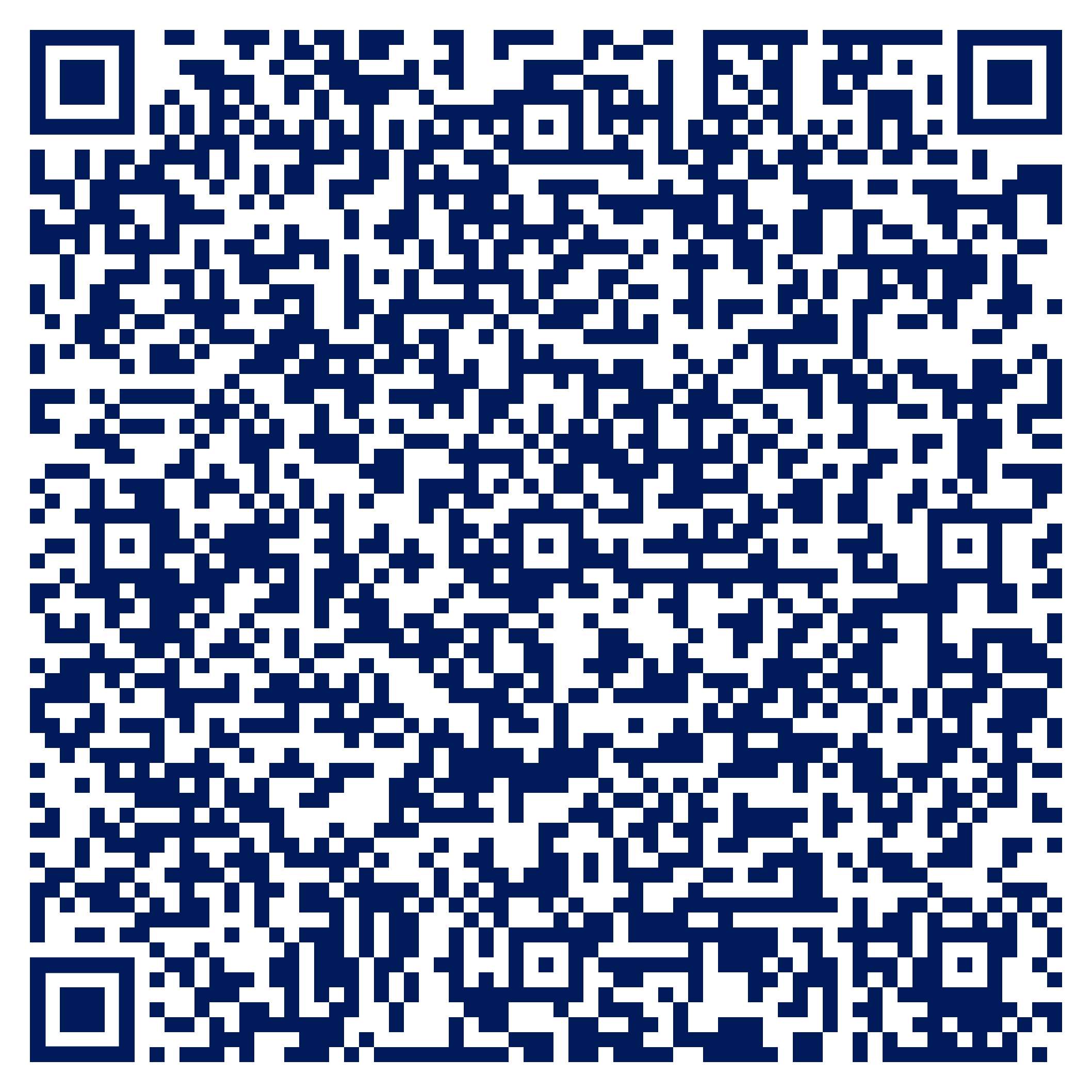 Scan the QR code