Overview of The Tower Hotel
Choose dates to view prices
Suite

3.9/5 guest room rating

Room amenities

66 sq m

City view

Sleeps 3

1 Double Bed and 1 Large Single Sofa Bed

More details

Room information

Bed details

Sleeps

Max people: 3Max adults: 2Max children: 2

Room details

1 Double Bed and 1 Large Single Sofa Bed

66 square metres m2 room with city views

Executive Level – Executive Lounge access, light refreshments and Internet access in the lounge

Layout – Bedroom, living room and sitting area

Internet – Free WiFi

Entertainment – 49-inch Smart TV with digital channels

Food & Drink – Kitchenette with fridge, hob, oven and microwave

Bathroom – Private bathroom, shower/bathtub combination, bathrobes and slippers

Practical – Safe, single sofa bed and iron/ironing board; free cots/infant beds available on request

Comfort – Daily housekeeping

Accessibility – Low-height work surfaces and sink, grab bar near toilet and wheelchair accessible

Eco-friendly—LED light bulbs

Need to know – No rollaway/extra beds available

Non-Smoking

Family Room

Room amenities

17 sq m

City view

Sleeps 3

1 Double Bed and 1 Double Sofa Bed

More details

Room information

Bed details

Sleeps

Max people: 3Max adults: 2Max children: 2

Room details

1 Double Bed and 1 Double Sofa Bed

17 square metres m2 room with city views

Internet – Free WiFi

Entertainment – 49-inch Smart TV with digital channels

Food & Drink – Coffee/tea maker, electric kettle, 24-hour room service and free bottled water

Bathroom – Private bathroom, shower/bathtub combination, free toiletries and a hairdryer

Practical – Safe, iron/ironing board and desk

Comfort – Daily housekeeping

Accessibility – Low-height work surfaces and sink, grab bar near toilet and wheelchair accessible

Eco-friendly—LED light bulbs

Need to know – No cots (infant beds) or rollaway/extra beds available

Non-Smoking

Standard Double Room

Photos of Standard Double Room

4.6/5 guest room rating

Room amenities

15 sq m

City view

Sleeps 3

1 Double Bed

More details

Room information

Bed details

Sleeps

Max people: 3Max adults: 2Max children: 2

Room details

1 Double Bed

15 square metres m2 room with city views

Internet – Free WiFi

Entertainment – 49-inch Smart TV with digital channels

Food & Drink – Coffee/tea maker, electric kettle, 24-hour room service and free bottled water

Bathroom – Private bathroom, shower/bathtub combination, free toiletries and a hairdryer

Practical – Safe, iron/ironing board and desk; rollaway/extra beds and free cots/infant beds available on request

Comfort – Daily housekeeping

Accessibility – Low-height work surfaces and sink, grab bar near toilet and wheelchair accessible

Eco-friendly—LED light bulbs

Non-Smoking

Standard Twin Room

Photos of Standard Twin Room

4.5/5 guest room rating

Room amenities

17 sq m

City view

Sleeps 3

2 Single Beds

More details

Room information

Bed details

Sleeps

Max people: 3Max adults: 2Max children: 2

Room details

2 Single Beds

17 square metres m2 room with city views

Internet – Free WiFi

Entertainment – 49-inch Smart TV with digital channels

Food & Drink – Coffee/tea maker, electric kettle, 24-hour room service and free bottled water

Bathroom – Private bathroom, shower/bathtub combination, free toiletries and a hairdryer

Practical – Safe, iron/ironing board and desk; rollaway/extra beds and free cots/infant beds available on request

Comfort – Daily housekeeping

Accessibility – Low-height work surfaces and sink, grab bar near toilet and wheelchair accessible

Eco-friendly—LED light bulbs

Non-Smoking

Standard Double Room, with Bridge View

Photos of Standard Double Room, with Bridge View

4.3/5 guest room rating

Room amenities

15 sq m

River view

Sleeps 3

1 Double Bed

More details

Room information

Bed details

Sleeps

Max people: 3Max adults: 2Max children: 2

Room details

1 Double Bed

15 square metres m2 room with river views

Internet – Free WiFi

Entertainment – 49-inch Smart TV with digital channels

Food & Drink – Coffee/tea maker, electric kettle, 24-hour room service and free bottled water

Bathroom – Private bathroom, shower/bathtub combination, free toiletries and a hairdryer

Practical – Safe, iron/ironing board and desk; rollaway/extra beds and free cots/infant beds available on request

Comfort – Daily housekeeping

Accessibility – Low-height work surfaces and sink, grab bar near toilet and wheelchair accessible

Eco-friendly—LED light bulbs

Non-Smoking

Standard Twin Room, with Bridge View

Photos of Standard Twin Room, with Bridge View

4.3/5 guest room rating

Room amenities

17 sq m

River view

Sleeps 3

2 Single Beds

More details

Room information

Bed details

Sleeps

Max people: 3Max adults: 2Max children: 2

Room details

2 Single Beds

17 square metres m2 room with river views

Internet – Free WiFi

Entertainment – 49-inch Smart TV with digital channels

Food & Drink – Coffee/tea maker, electric kettle, 24-hour room service and free bottled water

Bathroom – Private bathroom, shower/bathtub combination, free toiletries and a hairdryer

Practical – Safe, iron/ironing board and desk; rollaway/extra beds and free cots/infant beds available on request

Comfort – Daily housekeeping

Accessibility – Low-height work surfaces and sink, grab bar near toilet and wheelchair accessible

Eco-friendly—LED light bulbs

Non-Smoking

Executive Twin Room

Photos of Executive Twin Room

4.4/5 guest room rating

Room amenities

17 sq m

Sleeps 2

2 Single Beds

More details

Room information

Bed details

Sleeps

Max people: 2Max adults: 2Max children: 1

Room details

2 Single Beds

17 square metres m2

Club Level – Executive Lounge access, light refreshments and Internet access in the lounge

Internet – Free WiFi

Entertainment – 49-inch Smart TV with digital channels

Food & Drink – Coffee/tea maker, free minibar items, electric kettle and 24-hour room service

Bathroom – Private bathroom, shower/bathtub combination, slippers and free toiletries

Practical – Safe, iron/ironing board and desk

Comfort – Daily housekeeping

Accessibility – Low-height work surfaces and sink, grab bar near toilet and wheelchair accessible

Eco-friendly—LED light bulbs

Need to know – No cots (infant beds) or rollaway/extra beds available

Non-Smoking

Sleeper Double Room

Photos of Sleeper Double Room

4.2/5 guest room rating

Room amenities

10 sq m

City view

Sleeps 2

1 Double Bed

More details

Room information

Bed details

Sleeps

Max people: 2Max adults: 2Max children: 1

Room details

1 Double Bed

10 square metres m2 room with city views

Internet – Free WiFi

Entertainment – 49-inch Smart TV with digital channels

Food & Drink – Coffee/tea maker, electric kettle, 24-hour room service and free bottled water

Bathroom – Private bathroom, shower/bathtub combination, free toiletries and a hairdryer

Practical – Safe, iron/ironing board and desk

Comfort – Daily housekeeping

Accessibility – Low-height work surfaces and sink, grab bar near toilet and wheelchair accessible

Eco-friendly—LED light bulbs

Need to know – No cots (infant beds) or rollaway/extra beds available

Non-Smoking

Executive Double, with Bridge View

Photos of Executive Double, with Bridge View

5/5 guest room rating

Room amenities

17 sq m

City view

Sleeps 2

1 Double Bed

More details

Room information

Bed details

Sleeps

Max people: 2Max adults: 2Max children: 1

Room details

1 Double Bed

17 square metres m2 room with city views

Executive Level – Executive Lounge access, light refreshments and Internet access in the lounge

Internet – Free WiFi

Entertainment – 49-inch Smart TV with digital channels

Food & Drink – Coffee/tea maker, electric kettle, 24-hour room service and free bottled water

Bathroom – Private bathroom, shower/bathtub combination, slippers and free toiletries

Practical – Safe, iron/ironing board and desk

Comfort – Daily housekeeping

Accessibility – Low-height work surfaces and sink, grab bar near toilet and wheelchair accessible

Eco-friendly—LED light bulbs

Need to know – No cots (infant beds) or rollaway/extra beds available

Non-Smoking

Executive Double Room

Photos of Executive Double Room

4.4/5 guest room rating

Room amenities

17 sq m

City view

Sleeps 2

1 Double Bed

More details

Room information

Bed details

Sleeps

Max people: 2Max adults: 2Max children: 1

Room details

1 Double Bed

17 square metres m2 room with city views

Executive Level – Executive Lounge access, light refreshments and Internet access in the lounge

Internet – Free WiFi

Entertainment – 49-inch Smart TV with digital channels

Food & Drink – Coffee/tea maker, free minibar items, electric kettle and 24-hour room service

Bathroom – Private bathroom, shower/bathtub combination, slippers and free toiletries

Practical – Safe, iron/ironing board and desk

Comfort – Daily housekeeping

Accessibility – Low-height work surfaces and sink, grab bar near toilet and wheelchair accessible

Eco-friendly—LED light bulbs

Need to know – No cots (infant beds) or rollaway/extra beds available

Non-Smoking
Rating 5 - Excellent. 1384 out of 2903 reviews
Rating 4 - Good. 1064 out of 2903 reviews
Rating 3 - Okay. 275 out of 2903 reviews
Rating 2 - Poor. 116 out of 2903 reviews
Rating 1 - Terrible. 64 out of 2903 reviews
4.0/5
Property conditions & facilities
Stayed 1 night in Dec 2020
Never went tier 4 and daughter had covid. Awaiting if i get refund from expedia
Stayed 1 night in Dec 2020
Liked: Staff & service, amenities
Disliked: Cleanliness, property conditions & facilities
I stayed in this hotel a year ago and absolutely loved it which is why I decided to visit again. However, this experience wasn't as good as The last. Both times I paid for a room with a view but during this stay they gave us a room on a lower floor and the bed was facing the building side instead of the actual bridge so to look at the view you really had to go to the edge of the room and look up. Also, we got an older room this time which was not as spacious as the last with old furniture - one of the wooden cupboard even smelt when we opened it. I am someone who really does value a view hence why I pay extra to get it, which is why this stay was not not as sufficient for me
Stayed 1 night in Dec 2020
Liked: Cleanliness, staff & service, property conditions & facilities, room comfort
Great service Lovely clean room Fab breakfast Will definitely stay again
Stayed 1 night in Oct 2020
Liked: Cleanliness, staff & service, property conditions & facilities, room comfort
absolutely loved it! from other reviews (sometime last year) it was mentioned there was no fridge but there was. however the shower gown was not there somehow. wish this bit is improved next time.
Stayed 1 night in Nov 2020
Stay in the know with the Expedia app
Get real-time notifications, view your trip details and access mobile-only deals.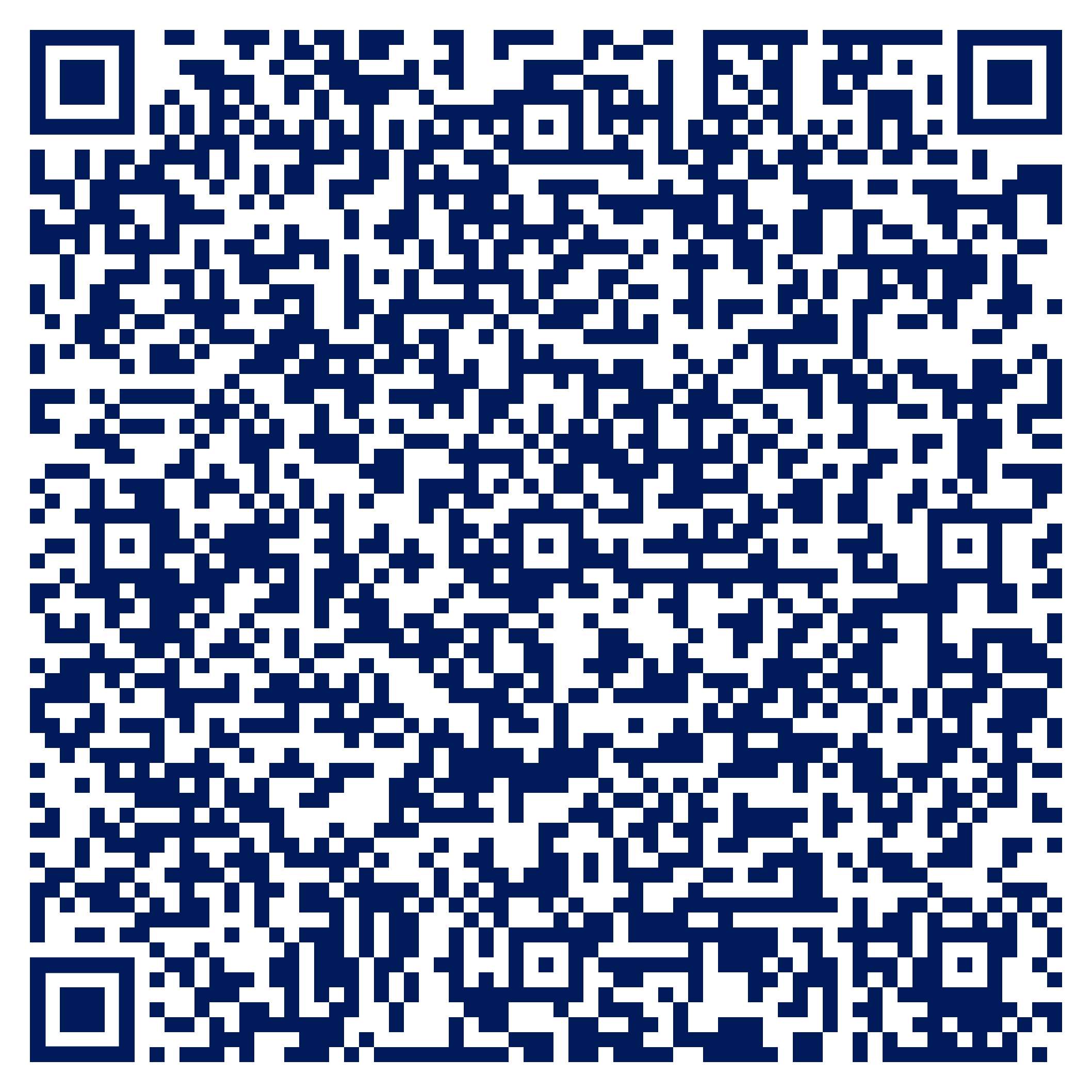 Scan the QR code