Overview of Generator London
Choose dates to view prices
Twin Room, Shared Bathroom

Photos of Twin Room, Shared Bathroom

3.8/5 guest room rating

Room amenities

9 sq m

Sleeps 2

1 Single Bunk Bed

More details

Room information

Bed details

Sleeps

Max people: 2Max adults: 2Max children: 1

Room details

1 Single Bunk Bed

9 square metres m2

Internet – Free WiFi

Sleep

– Bed sheets

Bathroom – Shared bathroom and in-room sink

Practical – Iron/ironing board (on request)

Comfort – Daily housekeeping and heating

Non-Smoking

Private 3 bed room, Shared Bathroom

Photos of Private 3 bed room, Shared Bathroom

3.8/5 guest room rating

Room amenities

9 sq m

Sleeps 3

2 Single Bunk Beds OR 3 Single Beds

More details

Room information

Bed details

Sleeps

Max people: 3Max adults: 3Max children: 2

Room details

2 Single Bunk Beds or 3 Single Beds

9 square metres m2

Layout – bedrooms

Internet – Free WiFi

Sleep

– Bed sheets

Bathroom – Shared bathroom and in-room sink

Practical – Iron/ironing board (on request)

Comfort – Daily housekeeping and heating

Non-Smoking

8-bed Private Dormitory room shared bathroom facilities

Photos of 8-bed Private Dormitory room shared bathroom facilities

Room amenities

17 sq m

Sleeps 1

1 Single Bunk Bed

More details

Room information

Bed details

Sleeps

Max people: 1Max adults: 10

Room details

1 Single Bunk Bed

17 square metres m2

Internet – Free WiFi

Sleep

– Bed sheets

Bathroom – Shared bathroom and in-room sink

Practical – Iron/ironing board (on request)

Comfort – Daily housekeeping and heating

Non-Smoking

Superior King

Room information

Bed details

Sleeps

Max people: 2Max adults: 2Max children: 1

Room details

1 King Bed

9 square metres m2

Internet – Free WiFi

Sleep

– Bed sheets

Bathroom – Private bathroom and shower

Practical – Iron/ironing board (on request)

Comfort – Daily housekeeping and heating

Non-Smoking, pet-friendly

Shared Dormitory, Women only (10-12 Beds)

Photos of Shared Dormitory, Women only (10-12 Beds)

Room amenities

29 sq m

Sleeps 1

1 Single Bunk Bed

More details

Room information

Bed details

Sleeps

Max people: 1Max adults: 10

Room details

1 Single Bunk Bed

29 square metres m2

Internet – Free WiFi

Sleep

– Bed sheets

Bathroom – Shared bathroom and in-room sink

Practical – Iron/ironing board (on request)

Comfort – Daily housekeeping and heating

Non-Smoking

Bed in 4 bed Dorm - Shared Bathroom

Photos of Bed in 4 bed Dorm - Shared Bathroom

3.7/5 guest room rating

Room amenities

9 sq m

Sleeps 1

1 Single Bunk Bed

More details

Room information

Bed details

Sleeps

Max people: 1Max adults: 10

Room details

1 Single Bunk Bed

9 square metres m2

Layout – bedrooms

Internet – Free WiFi

Sleep

– Bed sheets

Bathroom – Shared bathroom and in-room sink

Practical – Iron/ironing board (on request)

Comfort – Daily housekeeping and heating

Non-Smoking

1 Bed in a 8-Bed Dorm

Photos of 1 Bed in a 8-Bed Dorm

3.7/5 guest room rating

Room amenities

17 sq m

Sleeps 1

1 Single Bunk Bed

More details

Room information

Bed details

Sleeps

Max people: 1Max adults: 10

Room details

1 Single Bunk Bed

17 square metres m2

Internet – Free WiFi

Sleep

– Bed sheets

Bathroom – Shared bathroom and in-room sink

Practical – Iron/ironing board (on request)

Comfort – Daily housekeeping and heating

Non-Smoking

Twin

Room amenities

9 sq m

Sleeps 2

1 Single Bunk Bed OR 1 Single Bed

More details

Room information

Bed details

Sleeps

Max people: 2Max adults: 2Max children: 1

Room details

1 Single Bunk Bed or 1 Single Bed

9 square metres m2

Layout – bedrooms

Internet – Free WiFi

Sleep

– Bed sheets

Bathroom – Private bathroom and shower

Practical – Iron/ironing board (on request)

Comfort – Daily housekeeping and heating

Non-Smoking, pet-friendly

8-bed Private Dormitory room ensuite

Photos of 8-bed Private Dormitory room ensuite

Room amenities

17 sq m

Sleeps 1

1 Single Bunk Bed

More details

Room information

Bed details

Sleeps

Max people: 1Max adults: 10

Room details

1 Single Bunk Bed

17 square metres m2

Internet – Free WiFi

Sleep

– Bed sheets

Bathroom – Private bathroom and shower

Practical – Iron/ironing board (on request)

Comfort – Daily housekeeping and heating

Non-Smoking, pet-friendly

Shared Dormitory (10-13 Bed Mixed) - shared bathroom facilities

Photos of Shared Dormitory (10-13 Bed Mixed) - shared bathroom facilities

Room amenities

29 sq m

Sleeps 1

1 Single Bunk Bed

More details

Room information

Bed details

Sleeps

Max people: 1Max adults: 10

Room details

1 Single Bunk Bed

29 square metres m2

Internet – Free WiFi

Sleep

– Bed sheets

Bathroom – Shared bathroom and in-room sink

Practical – Iron/ironing board (on request)

Comfort – Daily housekeeping and heating

Non-Smoking

Private 4 bed Room - Shared Bathroom

Photos of Private 4 bed Room - Shared Bathroom

Room amenities

9 sq m

Sleeps 4

2 Single Bunk Beds

More details

Room information

Bed details

Sleeps

Max people: 4Max adults: 4Max children: 3

Room details

2 Single Bunk Beds

9 square metres m2

Layout – bedrooms

Internet – Free WiFi

Sleep

– Bed sheets

Bathroom – Shared bathroom and in-room sink

Practical – Iron/ironing board (on request)

Comfort – Daily housekeeping and heating

Non-Smoking

1 Bed in a 6-Bed Dorm

Photos of 1 Bed in a 6-Bed Dorm

4/5 guest room rating

Room amenities

17 sq m

Sleeps 1

1 Single Bunk Bed

More details

Room information

Bed details

Sleeps

Max people: 1Max adults: 10

Room details

1 Single Bunk Bed

17 square metres m2

Internet – Free WiFi

Sleep

– Bed sheets

Bathroom – Shared bathroom and in-room sink

Practical – Iron/ironing board (on request)

Comfort – Daily housekeeping and heating

Non-Smoking

Shared Dormitory, Women only (8-12 Beds) - shared bathroom facilities

Photos of Shared Dormitory, Women only (8-12 Beds) - shared bathroom facilities

Room amenities

17 sq m

Sleeps 1

1 Single Bunk Bed

More details

Room information

Bed details

Sleeps

Max people: 1Max adults: 10

Room details

1 Single Bunk Bed

17 square metres m2

Internet – Free WiFi

Sleep

– Bed sheets

Bathroom – Shared bathroom and in-room sink

Practical – Iron/ironing board (on request)

Comfort – Daily housekeeping and heating

Non-Smoking

6 Bed Private Room

Photos of 6 Bed Private Room

Room amenities

17 sq m

Sleeps 6

3 Single Bunk Beds

More details

Room information

Bed details

Sleeps

Max people: 6Max adults: 6Max children: 5

Room details

3 Single Bunk Beds

17 square metres m2

Internet – Free WiFi

Sleep

– Bed sheets

Bathroom – Shared bathroom and in-room sink

Practical – Iron/ironing board (on request)

Comfort – Daily housekeeping and heating

Non-Smoking

Shared Dormitory (10-13 Bed Mixed)

Photos of Shared Dormitory (10-13 Bed Mixed)

3.7/5 guest room rating

Room amenities

29 sq m

Sleeps 1

1 Single Bunk Bed

More details

Room information

Bed details

Sleeps

Max people: 1Max adults: 10

Room details

1 Single Bunk Bed

29 square metres m2

Internet – Free WiFi

Sleep

– Bed sheets

Bathroom – Shared bathroom and in-room sink

Practical – Iron/ironing board (on request)

Comfort – Daily housekeeping and heating

Non-Smoking

6-bed Private Dormitory room ensuite

Photos of 6-bed Private Dormitory room ensuite

Room amenities

17 sq m

Sleeps 1

1 Single Bunk Bed

More details

Room information

Bed details

Sleeps

Max people: 1Max adults: 10

Room details

1 Single Bunk Bed

17 square metres m2

Internet – Free WiFi

Sleep

– Bed sheets

Bathroom – Private bathroom and shower

Practical – Iron/ironing board (on request)

Comfort – Daily housekeeping and heating

Non-Smoking, pet-friendly
Rating 5 - Excellent. 198 out of 997 reviews
Rating 4 - Good. 414 out of 997 reviews
Rating 3 - Okay. 242 out of 997 reviews
Rating 2 - Poor. 83 out of 997 reviews
Rating 1 - Terrible. 60 out of 997 reviews
3.5/5
Property conditions & facilities
Stayed 1 night in Nov 2020
Liked: Cleanliness, staff & service, property conditions & facilities, room comfort
Stayed 1 night in Nov 2020
Disliked: Staff & service, property conditions & facilities, room comfort
Disgraceful lack of moral standards
Booked and prepaid for 4 beds for two nights each for 4 homeless people in London during the COVID 19 Pandemic. They are polite and friendly people who are trying their best but needed help due to the bad weather. Left my name and number with instructions to call if there were any issues. Did not receive a call, therefore assumed everything was ok. I later learned from James, one of the homeless that they had all been refused check in because none of them had ID. The staff member did not attempt to call me, and they were not permitted to use the phone to contact me. Furthermore, I was not made aware about this via email, nor was I offered a refund. Generator turned them away, kept my money and did not say anything about it. ID on check in is an understandable policy, but for a reputable company like Generator, to completely refuse to help vulnerable people (when the rooms were already paid for), make no attempt to contact me or resolve the situation AND profit from their loss during a time of crisis that we have now in our country, is quite frankly, unacceptable. I hope generator can contact me to make it right and resolve this issue promptly, so that I do not have to take this further. Best wishes,
Stayed 2 nights in Nov 2020
Liked: Cleanliness, staff & service, property conditions & facilities, room comfort
Superb location
Superb location near Kings Cross / St Pancras station, walkable to all of downtown London, really nice staff that are a pleasure to deal with,
Stayed 1 night in Nov 2020
Liked: Staff & service, property conditions & facilities, room comfort
Stayed 1 night in Oct 2020
Stay in the know with the Expedia app
Get real-time notifications, view your trip details and access mobile-only deals.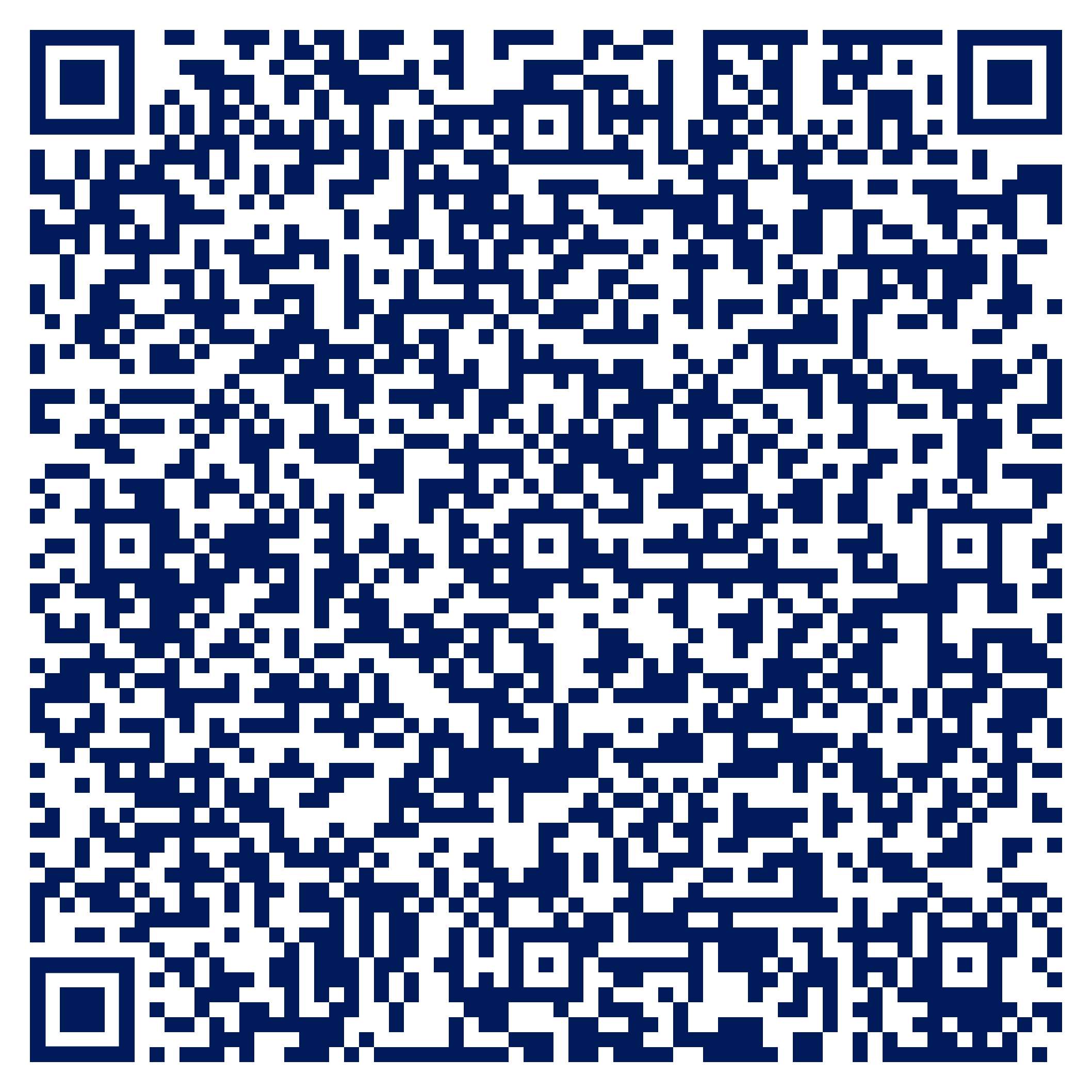 Scan the QR code