Overview of Centara Grand Beach Resort Phuket
Choose dates to view prices
DELUXE ROOM - DOUBLE DOUBLE

Photos of DELUXE ROOM - DOUBLE DOUBLE

Room amenities

49 sq m

Sleeps 4

2 Double Beds

More details

Room information

Bed details

Sleeps

Max people: 4Max adults: 3Max children: 2

Room details

2 Double Beds

49 square metres m2 room with a balcony/patio

Internet – WiFi

Entertainment – Flat-screen TV with satellite channels

Food & Drink – Coffee/tea maker, minibar, electric kettle and 24-hour room service

Sleep

– Turn-down service and bed sheets

Bathroom – Private bathroom, shower, bathrobes and slippers

Practical – Safe, laptop workspace and phone; rollaway/extra beds available on request

Comfort – Air conditioning and daily housekeeping

Accessibility – Wheelchair accessible, handheld showerhead and lever door handles

Non-Smoking

Connecting/adjoining rooms can be requested, subject to availability

LUXURY POOL SUITE - DOUBLE DOUBLE

Photos of LUXURY POOL SUITE - DOUBLE DOUBLE

Room amenities

83 sq m

Sleeps 3

2 Double Beds

More details

Room information

Bed details

Sleeps

Max people: 3Max adults: 3Max children: 2

Room details

2 Double Beds

83 square metres m2 room with a balcony/patio

Layout – Bedroom and sitting area

Relax - Private pool and private plunge pool

Internet – WiFi

Entertainment – Flat-screen TV with satellite channels

Food & Drink – Coffee/tea maker, minibar, electric kettle and 24-hour room service

Sleep

– Turn-down service and bed sheets

Bathroom – Private bathroom, shower, bathrobes and slippers

Practical – Safe, laptop workspace and phone; rollaway/extra beds available on request

Comfort – Air conditioning and daily housekeeping

Non-Smoking

Connecting/adjoining rooms can be requested, subject to availability

DELUXE ROOM - KING

Photos of DELUXE ROOM - KING

Room amenities

49 sq m

Sleeps 3

1 King Bed

More details

Room information

Bed details

Sleeps

Max people: 3Max adults: 3Max children: 2

Room details

1 King Bed

49 square metres m2 room with a balcony/patio

Internet – WiFi

Entertainment – Flat-screen TV with satellite channels

Food & Drink – Coffee/tea maker, minibar, electric kettle and 24-hour room service

Sleep

– Turn-down service and bed sheets

Bathroom – Private bathroom, shower, bathrobes and slippers

Practical – Safe, laptop workspace and phone; rollaway/extra beds available on request

Comfort – Air conditioning and daily housekeeping

Non-Smoking

Connecting/adjoining rooms can be requested, subject to availability

LUXURY POOL SUITE - KING

Photos of LUXURY POOL SUITE - KING

Room amenities

83 sq m

Sleeps 2

1 King Bed

More details

Room information

Bed details

Sleeps

Max people: 2Max adults: 20

Room details

1 King Bed

83 square metres m2 room with a balcony/patio

Layout – Bedroom and sitting area

Relax - Private pool and private plunge pool

Internet – WiFi

Entertainment – Flat-screen TV with satellite channels

Food & Drink – Coffee/tea maker, minibar, electric kettle and 24-hour room service

Sleep

– Turn-down service and bed sheets

Bathroom – Private bathroom, shower, bathrobes and slippers

Practical – Safe, laptop workspace and phone

Comfort – Air conditioning and daily housekeeping

Need to know – No rollaway/extra beds available

Non-Smoking

Connecting/adjoining rooms can be requested, subject to availability

DELUXE POOL SUITE - DOUBLE DOUBLE

Photos of DELUXE POOL SUITE - DOUBLE DOUBLE

Room amenities

52 sq m

Sleeps 3

2 Double Beds

More details

Room information

Bed details

Sleeps

Max people: 3Max adults: 3Max children: 2

Room details

2 Double Beds

52 square metres m2 room with a balcony/patio

Layout – Separate sitting area

Relax - Private pool and private plunge pool

Internet – WiFi

Entertainment – Flat-screen TV with satellite channels

Food & Drink – Coffee/tea maker, minibar, electric kettle and 24-hour room service

Sleep

– Turn-down service and bed sheets

Bathroom – Private bathroom, shower, bathrobes and slippers

Practical – Safe, laptop workspace and phone

Comfort – Air conditioning and daily housekeeping

Non-Smoking

Connecting/adjoining rooms can be requested, subject to availability

PREMIUM DELUXE - KING

Photos of PREMIUM DELUXE - KING

Room amenities

67 sq m

Sleeps 2

1 King Bed

More details

Room information

Bed details

Sleeps

Max people: 2Max adults: 20

Room details

1 King Bed

67 square metres m2 room with a balcony/patio

Layout – bedrooms

Internet – WiFi

Entertainment – Flat-screen TV with satellite channels

Food & Drink – Coffee/tea maker, minibar, electric kettle and 24-hour room service

Sleep

– Turn-down service and bed sheets

Bathroom – Private bathroom, shower, bathrobes and slippers

Practical – Safe, laptop workspace and phone

Comfort – Air conditioning and daily housekeeping

Need to know – No rollaway/extra beds available

Non-Smoking

Connecting/adjoining rooms can be requested, subject to availability

TWO BEDROOM POOL VILLA - KING + 2 DOUBLE

Photos of TWO BEDROOM POOL VILLA - KING + 2 DOUBLE

Room amenities

209 sq m

Sleeps 5

1 King Bed and 2 Double Beds

More details

Room information

Bed details

Sleeps

Max people: 5Max adults: 5Max children: 4

Room details

1 King Bed and 2 Double Beds

209 square metres m2 room with a balcony/patio

Layout – 2 bedrooms, dining area and sitting area

Relax - Private pool, private plunge pool and indoor private hot tub

Internet – WiFi

Entertainment – Flat-screen TV with satellite channels

Food & Drink – Coffee/tea maker, minibar, electric kettle and 24-hour room service

Sleep

– Turn-down service and bed sheets

Bathroom – Private bathroom, shower, bathrobes and slippers

Practical – Safe, laptop workspace and phone; rollaway/extra beds available on request

Comfort – Air conditioning and daily housekeeping

Non-Smoking

Connecting/adjoining rooms can be requested, subject to availability

DELUXE SEA VIEW - DOUBLE DOUBLE

Photos of DELUXE SEA VIEW - DOUBLE DOUBLE

Room amenities

49 sq m

Sea view

Sleeps 3

2 Double Beds

More details

Room information

Bed details

Sleeps

Max people: 3Max adults: 3Max children: 2

Room details

2 Double Beds

49 square metres m2 room, balcony/patio with sea views

Internet – WiFi

Entertainment – Flat-screen TV with satellite channels

Food & Drink – Coffee/tea maker, minibar, electric kettle and 24-hour room service

Sleep

– Turn-down service and bed sheets

Bathroom – Private bathroom, shower, bathrobes and slippers

Practical – Safe, laptop workspace and phone; rollaway/extra beds available on request

Comfort – Air conditioning and daily housekeeping

Non-Smoking

Connecting/adjoining rooms can be requested, subject to availability

ONE BEDROOM POOL VILLA - DOUBLE DOUBLE

Photos of ONE BEDROOM POOL VILLA - DOUBLE DOUBLE

Room amenities

132 sq m

Sleeps 3

2 Double Beds

More details

Room information

Bed details

Sleeps

Max people: 3Max adults: 3Max children: 2

Room details

2 Double Beds

132 square metres m2 room, balcony/patio with garden views

Layout – Bedroom, dining area and sitting area

Relax - Private pool, private plunge pool and indoor private hot tub

Internet – WiFi

Entertainment – Flat-screen TV with satellite channels

Food & Drink – Coffee/tea maker, minibar, electric kettle and 24-hour room service

Sleep

– Turn-down service and bed sheets

Bathroom – Private bathroom, shower, bathrobes and slippers

Practical – Safe, laptop workspace and phone; rollaway/extra beds available on request

Comfort – Air conditioning and daily housekeeping

Non-Smoking

Connecting/adjoining rooms can be requested, subject to availability

DELUXE SEA VIEW - KING

Photos of DELUXE SEA VIEW - KING

Room amenities

49 sq m

Sea view

Sleeps 3

1 King Bed

More details

Room information

Bed details

Sleeps

Max people: 3Max adults: 3Max children: 2

Room details

1 King Bed

49 square metres m2 room, balcony/patio with sea views

Internet – WiFi

Entertainment – Flat-screen TV with satellite channels

Food & Drink – Coffee/tea maker, minibar, electric kettle and 24-hour room service

Sleep

– Turn-down service and bed sheets

Bathroom – Private bathroom, shower, bathrobes and slippers

Practical – Safe, laptop workspace and phone; rollaway/extra beds available on request

Comfort – Air conditioning and daily housekeeping

Non-Smoking

Connecting/adjoining rooms can be requested, subject to availability

ONE BEDROOM POOL VILLA - KING

Photos of ONE BEDROOM POOL VILLA - KING

Room amenities

132 sq m

Sleeps 3

1 King Bed

More details

Room information

Bed details

Sleeps

Max people: 3Max adults: 3Max children: 2

Room details

1 King Bed

132 square metres m2 room, balcony/patio with garden views

Layout – Bedroom, dining area and sitting area

Relax - Private pool, private plunge pool and indoor private hot tub

Internet – WiFi

Entertainment – Flat-screen TV with satellite channels

Food & Drink – Coffee/tea maker, minibar, electric kettle and 24-hour room service

Sleep

– Turn-down service and bed sheets

Bathroom – Private bathroom, shower, bathrobes and slippers

Practical – Safe, laptop workspace and phone; rollaway/extra beds available on request

Comfort – Air conditioning and daily housekeeping

Non-Smoking

Connecting/adjoining rooms can be requested, subject to availability

PREMIUM SPA DELUXE - DOUBLE DOUBLE

Photos of PREMIUM SPA DELUXE - DOUBLE DOUBLE

Room amenities

67 sq m

Sleeps 3

2 Double Beds

More details

Room information

Bed details

Sleeps

Max people: 3Max adults: 3Max children: 2

Room details

2 Double Beds

67 square metres m2 room with a balcony/patio

Relax - Outdoor private hot tub

Internet – WiFi

Entertainment – Flat-screen TV with satellite channels

Food & Drink – Coffee/tea maker, minibar, electric kettle and 24-hour room service

Sleep

– Turn-down service and bed sheets

Bathroom – Private bathroom, shower, bathrobes and slippers

Practical – Safe, laptop workspace and phone; rollaway/extra beds available on request

Comfort – Air conditioning and daily housekeeping

Non-Smoking

Connecting/adjoining rooms can be requested, subject to availability

PREMIUM SPA DELUXE - KING

Photos of PREMIUM SPA DELUXE - KING

Room amenities

67 sq m

Sleeps 2

1 King Bed

More details

Room information

Bed details

Sleeps

Max people: 2Max adults: 20

Room details

1 King Bed

67 square metres m2 room with a balcony/patio

Relax - Outdoor private hot tub

Internet – WiFi

Entertainment – Flat-screen TV with satellite channels

Food & Drink – Coffee/tea maker, minibar, electric kettle and 24-hour room service

Sleep

– Turn-down service and bed sheets

Bathroom – Private bathroom, shower, bathrobes and slippers

Practical – Safe, laptop workspace and phone

Comfort – Air conditioning and daily housekeeping

Non-Smoking

Connecting/adjoining rooms can be requested, subject to availability

SPA DELUXE SEA VIEW - KING

Photos of SPA DELUXE SEA VIEW - KING

Room amenities

49 sq m

Sea view

Sleeps 2

1 King Bed

More details

Room information

Bed details

Sleeps

Max people: 2Max adults: 20

Room details

1 King Bed

49 square metres m2 room, balcony/patio with sea views

Relax - Outdoor private hot tub

Internet – WiFi

Entertainment – Flat-screen TV with satellite channels

Food & Drink – Coffee/tea maker, minibar, electric kettle and 24-hour room service

Sleep

– Turn-down service and bed sheets

Bathroom – Private bathroom, shower, bathrobes and slippers

Practical – Safe, laptop workspace and phone

Comfort – Air conditioning and daily housekeeping

Non-Smoking

Connecting/adjoining rooms can be requested, subject to availability

SPA DELUXE - KING

Photos of SPA DELUXE - KING

Room amenities

49 sq m

Sleeps 2

1 King Bed

More details

Room information

Bed details

Sleeps

Max people: 2Max adults: 20

Room details

1 King Bed

49 square metres m2 room with a balcony/patio

Relax - Outdoor private hot tub

Internet – WiFi

Entertainment – Flat-screen TV with satellite channels

Food & Drink – Coffee/tea maker, minibar, electric kettle and 24-hour room service

Sleep

– Turn-down service and bed sheets

Bathroom – Private bathroom, shower, bathrobes and slippers

Practical – Safe, laptop workspace and phone

Comfort – Air conditioning and daily housekeeping

Non-Smoking

Connecting/adjoining rooms can be requested, subject to availability

DELUXE POOL SUITE - KING

Photos of DELUXE POOL SUITE - KING

Room amenities

52 sq m

Sleeps 2

1 King Bed

More details

Room information

Bed details

Sleeps

Max people: 2Max adults: 20

Room details

1 King Bed

52 square metres m2 room with a balcony/patio

Layout – Bedroom and sitting area

Relax - Private pool and private plunge pool

Internet – WiFi

Entertainment – Flat-screen TV with satellite channels

Food & Drink – Coffee/tea maker, minibar, electric kettle and 24-hour room service

Sleep

– Turn-down service and bed sheets

Bathroom – Private bathroom, shower, bathrobes and slippers

Practical – Safe, laptop workspace and phone

Comfort – Air conditioning and daily housekeeping

Need to know – No rollaway/extra beds available

Non-Smoking

Connecting/adjoining rooms can be requested, subject to availability
Rating 5 - Excellent. 356 out of 711 reviews
Rating 4 - Good. 234 out of 711 reviews
Rating 3 - Okay. 72 out of 711 reviews
Rating 2 - Poor. 27 out of 711 reviews
Rating 1 - Terrible. 22 out of 711 reviews
4.2/5
Property conditions & facilities
Disliked: Cleanliness, staff & service
Stayed 6 nights in Feb 2020
Liked: Cleanliness, staff & service, property conditions & facilities, room comfort
Stayed 2 nights in Feb 2020
Liked: Cleanliness, staff & service, amenities, property conditions & facilities
Stayed 7 nights in Feb 2020
Liked: Cleanliness, staff & service, property conditions & facilities, room comfort
Perfect stay for families! Highly recommend it
Centara is the perfect resort for families with children of all ages. We were a family of four with two young adults, and we absolutely loved our stay! We were pleasantly surprised to find that we were upgraded to the two bedroom villa which made our stay that much more special. The resort is beautiful with so much greenery and direct access to the beach, which although was not private was usually very quiet. The resort offered so many activities for young children and arranged water sports (snorkeling, kayaking, etc), or you can rent jet skis / parasailing etc from an external party at the beach (they're usually there but not everyday). Rooms were clean and spacious, staff super friendly, and the food was great. Thank you Centara for our wonderful stay!
Stayed 4 nights in Jan 2020
Disliked: Cleanliness, property conditions & facilities
Hotel seems pretty worn out. specially rooms. staff was fine. They have no idea how to make a cocktail.
Stayed 6 nights in Jan 2020
Stay in the know with the Expedia app
Get real-time notifications, view your trip details and access mobile-only deals.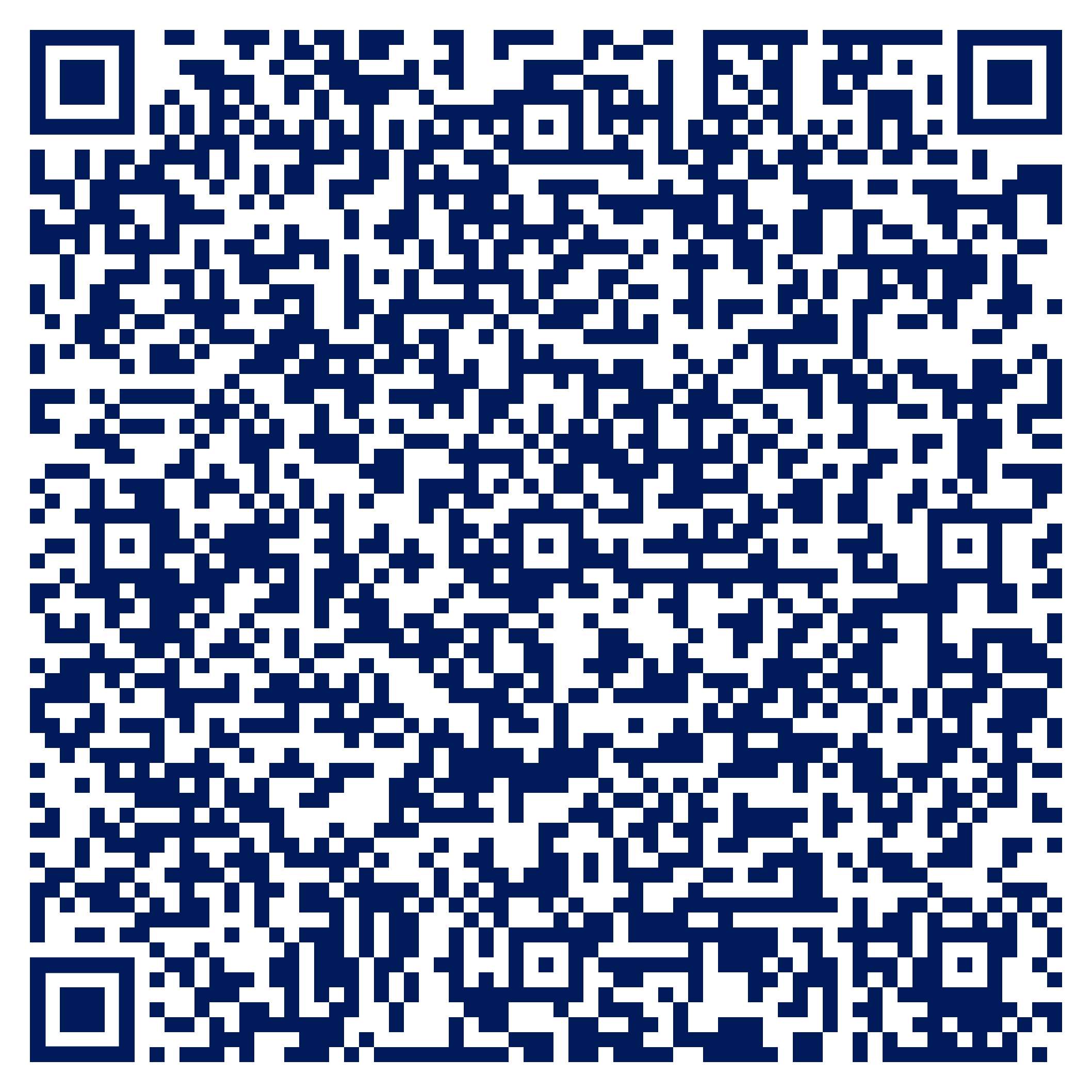 Scan the QR code