Overview of Jumeirah Himalayas Hotel Shanghai
Choose dates to view prices
Grand Suite (Deluxe King)

Photos of Grand Suite (Deluxe King)

5/5 guest room rating

Room amenities

80 sq m

City view

Sleeps 5

1 King Bed

More details

Room information

Bed details

Sleeps

Max people: 5Max adults: 3Max children: 3

Room details

1 King Bed

80 square metres m2 room with city views

Club/Executive Level – Club Lounge access, buffet breakfast, light refreshments, Internet access in the lounge and 2 hours of meeting room use (subject to availability)

Layout – bedrooms

Relax - In-room massage available

Internet – Free WiFi and wired Internet access

Entertainment – 57-inch LCD TV with satellite channels, first-run films, iPod dock

Food & Drink – Coffee/tea maker, free stocked minibar, 24-hour room service and free bottled water

Sleep

– Premium bedding, a down duvet, a pillow menu, blackout drapes/curtains and turn-down service

Bathroom – Private bathroom, deep-soaking bathtub and separate shower with a rainfall showerhead

Practical – Safe, free newspaper and iron/ironing board; rollaway/extra beds and free cots/infant beds available on request

Comfort – Air conditioning and daily housekeeping

Accessibility – Wheelchair-accessible bathroom and height-adjustable showerhead

Need to know – Toothbrush and toothpaste not available

Smoking And Non-Smoking

Club Room, 1 King Bed (Executive Residence)

Photos of Club Room, 1 King Bed (Executive Residence)

Room amenities

City view

Sleeps 5

1 King Bed

More details

Room information

Bed details

Sleeps

Max people: 5Max adults: 3Max children: 2

Room details

1 King Bed

Overlooking the city

Relax - In-room massage available

Internet – Free WiFi and wired Internet access

Entertainment – 57-inch LCD TV with satellite channels, first-run films, iPod dock

Food & Drink – Coffee/tea maker, free stocked minibar, 24-hour room service and free bottled water

Sleep

– Premium bedding, a down duvet, a pillow menu, blackout drapes/curtains and turn-down service

Bathroom – Private bathroom, deep-soaking bathtub and separate shower with a rainfall showerhead

Practical – Safe, free newspaper and iron/ironing board; rollaway/extra beds and free cots/infant beds available on request

Comfort – Air conditioning and daily housekeeping

Accessibility – Wheelchair-accessible bathroom and height-adjustable showerhead

Need to know – Toothbrush and toothpaste not available

Smoking And Non-Smoking

Premier Room (King)

Photos of Premier Room (King)

3.6/5 guest room rating

Room amenities

48 sq m

Sleeps 5

1 King Bed

More details

Room information

Bed details

Sleeps

Max people: 5Max adults: 3Max children: 3

Room details

1 King Bed

48 square metres m2 room with garden views

Relax - In-room massage available

Internet – Free WiFi and wired Internet access

Entertainment – 57-inch LCD TV with satellite channels, first-run films, iPod dock

Food & Drink – Coffee/tea maker, free stocked minibar, 24-hour room service and free bottled water

Sleep

– Premium bedding, a down duvet, a pillow menu, blackout drapes/curtains and turn-down service

Bathroom – Private bathroom, deep-soaking bathtub and separate shower with a rainfall showerhead

Practical – Safe, double sofa bed and free newspaper; rollaway/extra beds and free cots/infant beds available on request

Comfort – Air conditioning and daily housekeeping

Accessibility – Wheelchair-accessible bathroom and height-adjustable showerhead

Need to know – Toothbrush and toothpaste not available

Smoking And Non-Smoking

Club Room, 2 Single Beds (Executive Residence)

Photos of Club Room, 2 Single Beds (Executive Residence)

Room amenities

City view

Sleeps 5

2 Single Beds

More details

Room information

Bed details

Sleeps

Max people: 5Max adults: 3Max children: 2

Room details

2 Single Beds

Overlooking the city

Relax - In-room massage available

Internet – Free WiFi and wired Internet access

Entertainment – 57-inch LCD TV with satellite channels, first-run films, iPod dock

Food & Drink – Coffee/tea maker, free stocked minibar, 24-hour room service and free bottled water

Sleep

– Premium bedding, a down duvet, a pillow menu, blackout drapes/curtains and turn-down service

Bathroom – Private bathroom, deep-soaking bathtub and separate shower with a rainfall showerhead

Practical – Safe, free newspaper and iron/ironing board; rollaway/extra beds and free cots/infant beds available on request

Comfort – Air conditioning and daily housekeeping

Accessibility – Wheelchair-accessible bathroom and height-adjustable showerhead

Need to know – Toothbrush and toothpaste not available

Smoking And Non-Smoking

Deluxe Room (King)

Photos of Deluxe Room (King)

4.6/5 guest room rating

Room amenities

40 sq m

City view

Sleeps 4

1 King Bed

More details

Room information

Bed details

Sleeps

Max people: 4Max adults: 2Max children: 2

Room details

1 King Bed

40 square metres m2 room with city views

Relax - In-room massage available

Internet – Free WiFi and wired Internet access

Entertainment – 57-inch LCD TV with satellite channels, first-run films, iPod dock

Food & Drink – Coffee/tea maker, free stocked minibar, 24-hour room service and free bottled water

Sleep

– Premium bedding, a down duvet, a pillow menu, blackout drapes/curtains and turn-down service

Bathroom – Private bathroom, deep-soaking bathtub and separate shower with a rainfall showerhead

Practical – Safe, free newspaper and iron/ironing board; rollaway/extra beds and free cots/infant beds available on request

Comfort – Air conditioning and daily housekeeping

Accessibility – Low-height door lock, wheelchair-width doorways, wheelchair-accessible bathroom vanity, wheelchair accessible, handheld showerhead, roll-in shower and grab bar in shower

Need to know – Toothbrush and toothpaste not available

Smoking And Non-Smoking

Deluxe Twin Room (Suite)

Photos of Deluxe Twin Room (Suite)

Room amenities

80 sq m

City view

Sleeps 5

2 Single Beds

More details

Room information

Bed details

Sleeps

Max people: 5Max adults: 3Max children: 3

Room details

2 Single Beds

80 square metres m2 room with city views

Club/Executive Level – Club Lounge access, buffet breakfast, light refreshments, Internet access in the lounge and 2 hours of meeting room use (subject to availability)

Relax - In-room massage available

Internet – Free WiFi and wired Internet access

Entertainment – 57-inch LCD TV with satellite channels, first-run films, iPod dock

Food & Drink – Coffee/tea maker, free stocked minibar, 24-hour room service and free bottled water

Sleep

– Premium bedding, a down duvet, a pillow menu, blackout drapes/curtains and turn-down service

Bathroom – Private bathroom, deep-soaking bathtub and separate shower with a rainfall showerhead

Practical – Safe, free newspaper and iron/ironing board; rollaway/extra beds and free cots/infant beds available on request

Comfort – Air conditioning and daily housekeeping

Accessibility – Wheelchair-accessible bathroom and height-adjustable showerhead

Need to know – Toothbrush and toothpaste not available

Smoking And Non-Smoking

Deluxe Twin Room

Photos of Deluxe Twin Room

3.9/5 guest room rating

Room amenities

40 sq m

City view

Sleeps 4

2 Single Beds

More details

Room information

Bed details

Sleeps

Max people: 4Max adults: 2Max children: 2

Room details

2 Single Beds

40 square metres m2 room with city views

Relax - In-room massage available

Internet – Free WiFi and wired Internet access

Entertainment – 57-inch LCD TV with satellite channels, first-run films, iPod dock

Food & Drink – Coffee/tea maker, free stocked minibar, 24-hour room service and free bottled water

Sleep

– Premium bedding, a down duvet, a pillow menu, blackout drapes/curtains and turn-down service

Bathroom – Private bathroom, deep-soaking bathtub and separate shower with a rainfall showerhead

Practical – Safe, free newspaper and iron/ironing board; rollaway/extra beds and free cots/infant beds available on request

Comfort – Air conditioning and daily housekeeping

Accessibility – Wheelchair-accessible bathroom and height-adjustable showerhead

Need to know – Toothbrush and toothpaste not available

Smoking And Non-Smoking

Club Twin Room (Grand Deluxe)

Photos of Club Twin Room (Grand Deluxe)

5/5 guest room rating

Room amenities

57 sq m

City view

Sleeps 4

2 Single Beds

More details

Room information

Bed details

Sleeps

Max people: 4Max adults: 2Max children: 2

Room details

2 Single Beds

57 square metres m2 room with city views

Club Level – Club Lounge access, buffet breakfast, light refreshments, Internet access in the lounge and 2 hours of meeting room use (subject to availability)

Relax - In-room massage available

Internet – Free WiFi and wired Internet access

Entertainment – 57-inch LCD TV with satellite channels, first-run films, iPod dock

Food & Drink – Coffee/tea maker, free stocked minibar, 24-hour room service and free bottled water

Sleep

– Premium bedding, a down duvet, a pillow menu, blackout drapes/curtains and turn-down service

Bathroom – Private bathroom, deep-soaking bathtub and separate shower with a rainfall showerhead

Practical – Safe, free newspaper and iron/ironing board; rollaway/extra beds and free cots/infant beds available on request

Comfort – Air conditioning and daily housekeeping

Accessibility – Wheelchair-accessible bathroom and height-adjustable showerhead

Need to know – Toothbrush and toothpaste not available

Smoking And Non-Smoking

Deluxe Suite (King)

Photos of Deluxe Suite (King)

Room amenities

64 sq m

City view

Sleeps 5

1 King Bed

More details

Room information

Bed details

Sleeps

Max people: 5Max adults: 3Max children: 3

Room details

1 King Bed

64 square metres m2 room with city views

Club/Executive Level – Club Lounge access, buffet breakfast, light refreshments, Internet access in the lounge and 2 hours of meeting room use (subject to availability)

Layout – bedrooms

Relax - In-room massage available

Internet – Free WiFi and wired Internet access

Entertainment – 57-inch LCD TV with satellite channels, first-run films, iPod dock

Food & Drink – Coffee/tea maker, free stocked minibar, 24-hour room service and free bottled water

Sleep

– Premium bedding, a down duvet, a pillow menu, blackout drapes/curtains and turn-down service

Bathroom – Private bathroom, deep-soaking bathtub and separate shower with a rainfall showerhead

Practical – Safe, free newspaper and iron/ironing board; rollaway/extra beds and free cots/infant beds available on request

Comfort – Air conditioning and daily housekeeping

Accessibility – Wheelchair-accessible bathroom and height-adjustable showerhead

Need to know – Toothbrush and toothpaste not available

Smoking And Non-Smoking

Club Room (Grand Deluxe King)

Photos of Club Room (Grand Deluxe King)

5/5 guest room rating

Room amenities

57 sq m

City view

Sleeps 4

1 King Bed

More details

Room information

Bed details

Sleeps

Max people: 4Max adults: 2Max children: 2

Room details

1 King Bed

57 square metres m2 room with city views

Club Level – Club Lounge access, buffet breakfast, light refreshments, Internet access in the lounge and 2 hours of meeting room use (subject to availability)

Relax - In-room massage available

Internet – Free WiFi and wired Internet access

Entertainment – 57-inch LCD TV with satellite channels, first-run films, iPod dock

Food & Drink – Coffee/tea maker, free stocked minibar, 24-hour room service and free bottled water

Sleep

– Premium bedding, a down duvet, a pillow menu, blackout drapes/curtains and turn-down service

Bathroom – Private bathroom, deep-soaking bathtub and separate shower with a rainfall showerhead

Practical – Safe, free newspaper and iron/ironing board; rollaway/extra beds and free cots/infant beds available on request

Comfort – Air conditioning and daily housekeeping

Accessibility – Wheelchair-accessible bathroom and height-adjustable showerhead

Need to know – Toothbrush and toothpaste not available

Smoking And Non-Smoking

Premier Twin Room

Photos of Premier Twin Room

4/5 guest room rating

Room amenities

48 sq m

Sleeps 5

2 Single Beds

More details

Room information

Bed details

Sleeps

Max people: 5Max adults: 3Max children: 3

Room details

2 Single Beds

48 square metres m2 room with garden views

Relax - In-room massage available

Internet – Free WiFi and wired Internet access

Entertainment – 57-inch LCD TV with satellite channels, first-run films, iPod dock

Food & Drink – Coffee/tea maker, free stocked minibar, 24-hour room service and free bottled water

Sleep

– Premium bedding, a down duvet, a pillow menu, blackout drapes/curtains and turn-down service

Bathroom – Private bathroom, deep-soaking bathtub and separate shower with a rainfall showerhead

Practical – Safe, double sofa bed and free newspaper; rollaway/extra beds and free cots/infant beds available on request

Comfort – Air conditioning and daily housekeeping

Accessibility – Wheelchair-accessible bathroom and height-adjustable showerhead

Need to know – Toothbrush and toothpaste not available

Smoking And Non-Smoking
Rating 5 - Excellent. 168 out of 323 reviews
Rating 4 - Good. 109 out of 323 reviews
Rating 3 - Okay. 29 out of 323 reviews
Rating 2 - Poor. 13 out of 323 reviews
Rating 1 - Terrible. 4 out of 323 reviews
4.3/5
Property conditions & facilities
Liked: Cleanliness, staff & service, property conditions & facilities, room comfort
Stayed 5 nights in Sep 2020
Stayed 1 night in Sep 2020
Liked: Cleanliness, staff & service, property conditions & facilities, room comfort
Stayed 3 nights in Dec 2019
Liked: Cleanliness, staff & service, amenities, property conditions & facilities
The Jumeirah Himalayas is my go-to hotel when I stay in Shanghai. The service is top-notch, the rooms are spacious and clean. The food choices and buffets are excellent. Located next to line 7 on the Shanghai Metro (subway), getting around the city couldn't be easier from this location. I would *highly* recommend the Jumeirah Himalayas if you are staying in Shanghai for business or pleasure.
Stayed 2 nights in Jan 2020
Liked: Cleanliness, staff & service, property conditions & facilities, room comfort
Stayed 3 nights in Dec 2019
Stay in the know with the Expedia app
Get real-time notifications, view your trip details and access mobile-only deals.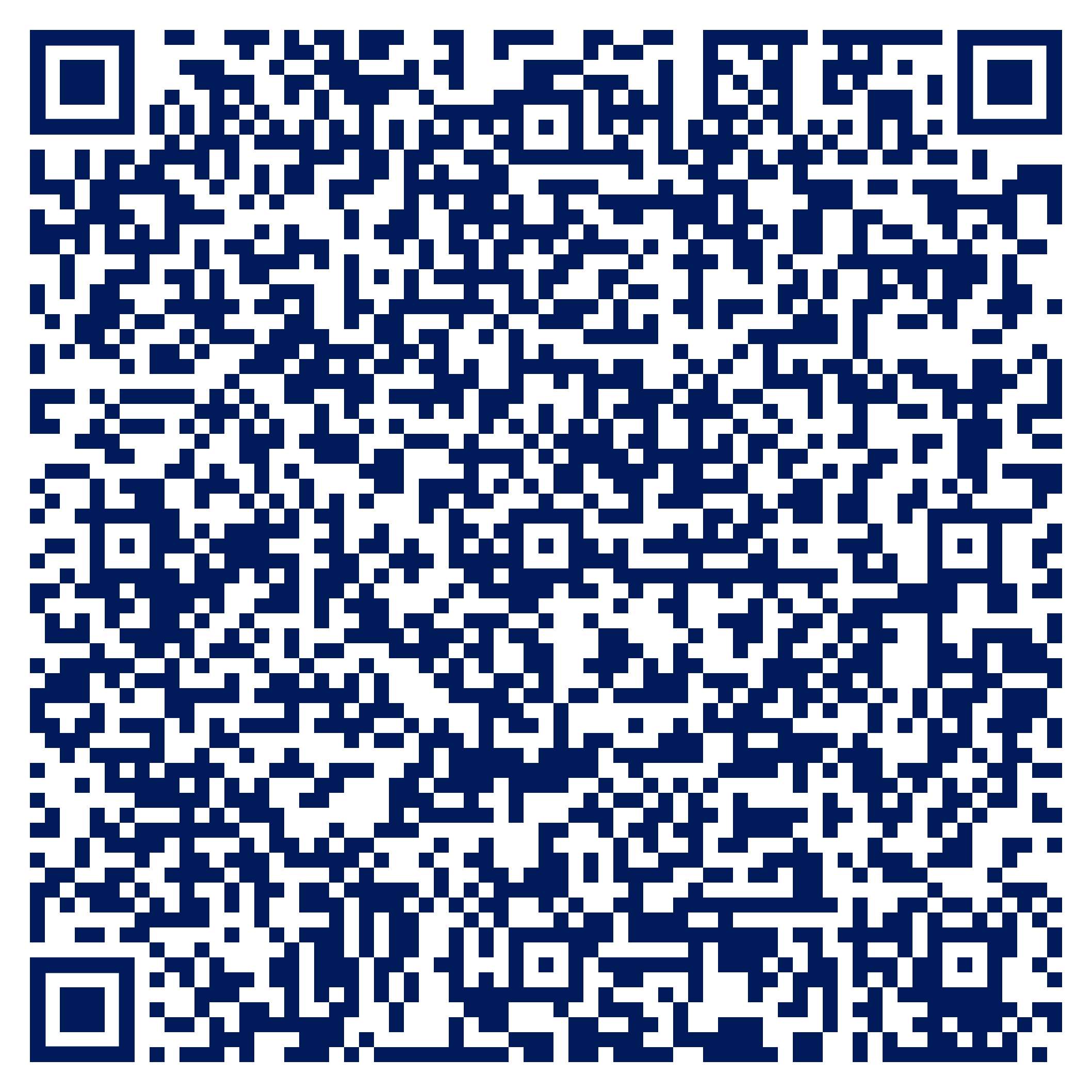 Scan the QR code