Overview of APA Hotel Sapporo Susukino-EkiNishi
Choose dates to view prices
Economy Fourth Room, Non Smoking (2 Single Beds and 2 Extra Beds)

Photos of Economy Fourth Room, Non Smoking (2 Single Beds and 2 Extra Beds)

4.4/5 guest room rating

Room amenities

32 sq m

Sleeps 4

2 Single Beds and 2 Single Sofa Beds

More details

Room information

Bed details

Sleeps

Max people: 4Max adults: 4Max children: 3

Room details

2 Single Beds and 2 Single Sofa Beds

32 square metres m2

Internet – Free WiFi and wired Internet access

Entertainment – 40-inch TV with digital channels and pay-per-view films

Food & Drink – Fridge

Sleep

– A down duvet and blackout drapes/curtains

Bathroom – Private bathroom, deep-soaking bathtub and separate shower

Practical – Phone

Comfort – Air conditioning and heating

Non-Smoking

Economy Fifth Room, Smoking (2 Single Beds and 3 Extra Beds)

Photos of Economy Fifth Room, Smoking (2 Single Beds and 3 Extra Beds)

Room amenities

42 sq m

Sleeps 5

2 Single Beds and 3 Single Sofa Beds

More details

Room information

Bed details

Sleeps

Max people: 5Max adults: 5Max children: 4

Room details

2 Single Beds and 3 Single Sofa Beds

42 square metres m2

Internet – Free WiFi and wired Internet access

Entertainment – 40-inch TV with digital channels and pay-per-view films

Food & Drink – Fridge

Sleep

– A down duvet and blackout drapes/curtains

Bathroom – Private bathroom, deep-soaking bathtub and separate shower

Practical – Phone

Comfort – Air conditioning and heating

Smoking

Double Room, Non Smoking

Photos of Double Room, Non Smoking

5/5 guest room rating

Room amenities

23 sq m

Sleeps 2

1 Double Bed

More details

Room information

Bed details

Sleeps

Max people: 2Max adults: 2Max children: 1

Room details

1 Double Bed

23 square metres m2

Internet – Free WiFi and wired Internet access

Entertainment – 40-inch TV with digital channels and pay-per-view films

Food & Drink – Fridge

Sleep

– A down duvet and blackout drapes/curtains

Bathroom – Private bathroom, deep-soaking bathtub and separate shower

Practical – Phone

Comfort – Air conditioning and heating

Non-Smoking

Single Room, Smoking

Photos of Single Room, Smoking

4.6/5 guest room rating

Room amenities

23 sq m

Sleeps 1

1 Single Bed

More details

Room information

Bed details

Sleeps

Max people: 1Max adults: 10

Room details

1 Single Bed

23 square metres m2

Internet – Free WiFi and wired Internet access

Entertainment – 40-inch TV with digital channels and pay-per-view films

Food & Drink – Fridge

Sleep

– A down duvet and blackout drapes/curtains

Bathroom – Private bathroom, deep-soaking bathtub and separate shower

Practical – Phone

Comfort – Air conditioning and heating

Smoking

Economy Fifth Room, Non Smoking (2 Single Beds and 3 Extra Beds)

Photos of Economy Fifth Room, Non Smoking (2 Single Beds and 3 Extra Beds)

Room amenities

42 sq m

Sleeps 5

2 Single Beds and 3 Single Sofa Beds

More details

Room information

Bed details

Sleeps

Max people: 5Max adults: 5Max children: 4

Room details

2 Single Beds and 3 Single Sofa Beds

42 square metres m2

Internet – Free WiFi and wired Internet access

Entertainment – 40-inch TV with digital channels and pay-per-view films

Food & Drink – Fridge

Sleep

– A down duvet and blackout drapes/curtains

Bathroom – Private bathroom, deep-soaking bathtub and separate shower

Practical – Phone

Comfort – Air conditioning and heating

Non-Smoking

Economy Fourth Room, Smoking (2 Single Beds and 2 Extra Beds)

Photos of Economy Fourth Room, Smoking (2 Single Beds and 2 Extra Beds)

4.4/5 guest room rating

Room amenities

23 sq m

Sleeps 4

2 Single Beds and 2 Single Sofa Beds

More details

Room information

Bed details

Sleeps

Max people: 4Max adults: 4Max children: 3

Room details

2 Single Beds and 2 Single Sofa Beds

23 square metres m2

Internet – Free WiFi and wired Internet access

Entertainment – 40-inch TV with digital channels and pay-per-view films

Food & Drink – Fridge

Sleep

– A down duvet and blackout drapes/curtains

Bathroom – Private bathroom, deep-soaking bathtub and separate shower

Practical – Phone

Comfort – Air conditioning and heating

Smoking

Economy Sixth Room, Smoking (2 Single Beds and 4 Extra Beds)

Photos of Economy Sixth Room, Smoking (2 Single Beds and 4 Extra Beds)

Room amenities

42 sq m

Sleeps 6

2 Single Beds and 4 Single Sofa Beds

More details

Room information

Bed details

Sleeps

Max people: 6Max adults: 6Max children: 5

Room details

2 Single Beds and 4 Single Sofa Beds

42 square metres m2

Internet – Free WiFi and wired Internet access

Entertainment – 40-inch TV with digital channels and pay-per-view films

Food & Drink – Fridge

Sleep

– A down duvet and blackout drapes/curtains

Bathroom – Private bathroom, deep-soaking bathtub and separate shower

Practical – Phone

Comfort – Air conditioning and heating

Smoking

Single Room, Non Smoking

Photos of Single Room, Non Smoking

4.7/5 guest room rating

Room amenities

23 sq m

Sleeps 1

1 Single Bed

More details

Room information

Bed details

Sleeps

Max people: 1Max adults: 10

Room details

1 Single Bed

23 square metres m2

Internet – Free WiFi and wired Internet access

Entertainment – 40-inch TV with digital channels and pay-per-view films

Food & Drink – Fridge

Sleep

– A down duvet and blackout drapes/curtains

Bathroom – Private bathroom, deep-soaking bathtub and separate shower

Practical – Phone

Comfort – Air conditioning and heating

Non-Smoking

Economy Twin Room, Smoking

Photos of Economy Twin Room, Smoking

4.6/5 guest room rating

Room amenities

23 sq m

Sleeps 4

2 Single Beds

More details

Room information

Bed details

Sleeps

Max people: 4Max adults: 2Max children: 2

Room details

2 Single Beds

23 square metres m2

Internet – Free WiFi and wired Internet access

Entertainment – 40-inch TV with digital channels and pay-per-view films

Food & Drink – Fridge

Sleep

– A down duvet and blackout drapes/curtains

Bathroom – Private bathroom, deep-soaking bathtub and separate shower

Practical – Phone

Comfort – Air conditioning and heating

Smoking

Economy Triple Room, Non Smoking (2 Single Beds and 1 Sofa Beds)

Photos of Economy Triple Room, Non Smoking (2 Single Beds and 1 Sofa Beds)

4.3/5 guest room rating

Room amenities

32 sq m

Sleeps 3

2 Single Beds and 1 Single Sofa Bed

More details

Room information

Bed details

Sleeps

Max people: 3Max adults: 3Max children: 2

Room details

2 Single Beds and 1 Single Sofa Bed

32 square metres m2

Internet – Free WiFi and wired Internet access

Entertainment – 40-inch TV with digital channels and pay-per-view films

Food & Drink – Fridge

Sleep

– A down duvet and blackout drapes/curtains

Bathroom – Private bathroom, deep-soaking bathtub and separate shower

Practical – Phone

Comfort – Air conditioning and heating

Non-Smoking

Economy Twin Room, Non Smoking

Photos of Economy Twin Room, Non Smoking

4.7/5 guest room rating

Room amenities

23 sq m

Sleeps 4

2 Single Beds

More details

Room information

Bed details

Sleeps

Max people: 4Max adults: 2Max children: 2

Room details

2 Single Beds

23 square metres m2

Internet – Free WiFi and wired Internet access

Entertainment – 40-inch TV with digital channels and pay-per-view films

Food & Drink – Fridge

Sleep

– A down duvet and blackout drapes/curtains

Bathroom – Private bathroom, deep-soaking bathtub and separate shower

Practical – Phone

Comfort – Air conditioning and heating

Non-Smoking

Japanese Style Room (8 Tatami mats), Smoking, Single Use

Photos of Japanese Style Room (8 Tatami mats), Smoking, Single Use

Room amenities

27 sq m

Sleeps 1

1 Single Futon

More details

Room information

Bed details

Sleeps

Max people: 1Max adults: 10

Room details

1 Single Futon

27 square metres m2

Internet – Free WiFi and wired Internet access

Entertainment – 40-inch TV with digital channels and pay-per-view films

Food & Drink – Fridge

Sleep

– A down duvet and blackout drapes/curtains

Bathroom – Private bathroom, deep-soaking bathtub and separate shower

Practical – Phone

Comfort – Air conditioning and heating

Smoking

Japanese Style Room (8 Tatami mats), Smoking, For 2 person

Photos of Japanese Style Room (8 Tatami mats), Smoking, For 2 person

Room amenities

27 sq m

Sleeps 2

2 Single Futons

More details

Room information

Bed details

Sleeps

Max people: 2Max adults: 2Max children: 1

Room details

2 Single Futons

27 square metres m2

Internet – Free WiFi and wired Internet access

Entertainment – 40-inch TV with digital channels and pay-per-view films

Food & Drink – Fridge

Sleep

– A down duvet and blackout drapes/curtains

Bathroom – Private bathroom, deep-soaking bathtub and separate shower

Practical – Phone

Comfort – Air conditioning and heating

Smoking

Japanese Style Room (12 Tatami mats), Smoking, For 4 person

Photos of Japanese Style Room (12 Tatami mats), Smoking, For 4 person

Room amenities

33 sq m

Sleeps 7

4 Single Futons

More details

Room information

Bed details

Sleeps

Max people: 7Max adults: 4Max children: 3

Room details

4 Single Futons

33 square metres m2

Internet – Free WiFi and wired Internet access

Entertainment – 40-inch TV with digital channels and pay-per-view films

Food & Drink – Fridge

Sleep

– A down duvet and blackout drapes/curtains

Bathroom – Private bathroom, deep-soaking bathtub and separate shower

Practical – Phone

Comfort – Air conditioning and heating

Smoking

Japanese Style Room (12 Tatami mats), Smoking, For 5 person

Photos of Japanese Style Room (12 Tatami mats), Smoking, For 5 person

Room amenities

33 sq m

Sleeps 8

5 Single Futons

More details

Room information

Bed details

Sleeps

Max people: 8Max adults: 5Max children: 3

Room details

5 Single Futons

33 square metres m2

Internet – Free WiFi and wired Internet access

Entertainment – 40-inch TV with digital channels and pay-per-view films

Food & Drink – Fridge

Sleep

– A down duvet and blackout drapes/curtains

Bathroom – Private bathroom, deep-soaking bathtub and separate shower

Practical – Phone

Comfort – Air conditioning and heating

Smoking

Economy Triple Room, Smoking (2 Single Beds and 1 Sofa Beds)

Photos of Economy Triple Room, Smoking (2 Single Beds and 1 Sofa Beds)

4.7/5 guest room rating

Room amenities

23 sq m

Sleeps 3

2 Single Beds and 1 Single Sofa Bed

More details

Room information

Bed details

Sleeps

Max people: 3Max adults: 3Max children: 2

Room details

2 Single Beds and 1 Single Sofa Bed

23 square metres m2

Internet – Free WiFi and wired Internet access

Entertainment – 40-inch TV with digital channels and pay-per-view films

Food & Drink – Fridge

Sleep

– A down duvet and blackout drapes/curtains

Bathroom – Private bathroom, deep-soaking bathtub and separate shower

Practical – Phone

Comfort – Air conditioning and heating

Smoking

Japanese Style Room (12 Tatami mats), Smoking, For 6 person

Photos of Japanese Style Room (12 Tatami mats), Smoking, For 6 person

Room information

Bed details

Sleeps

Max people: 9Max adults: 6Max children: 3

Room details

6 Single Futons

Internet – Free WiFi and wired Internet access

Entertainment – 40-inch TV with digital channels and pay-per-view films

Food & Drink – Fridge

Sleep

– A down duvet and blackout drapes/curtains

Bathroom – Private bathroom, deep-soaking bathtub and separate shower

Practical – Phone

Comfort – Air conditioning and heating

Smoking

Japanese Style Room (12 Tatami mats), Smoking, For 3 person

Photos of Japanese Style Room (12 Tatami mats), Smoking, For 3 person

Room amenities

33 sq m

Sleeps 5

3 Single Futons

More details

Room information

Bed details

Sleeps

Max people: 5Max adults: 3Max children: 2

Room details

3 Single Futons

33 square metres m2

Internet – Free WiFi and wired Internet access

Entertainment – 40-inch TV with digital channels and pay-per-view films

Food & Drink – Fridge

Sleep

– A down duvet and blackout drapes/curtains

Bathroom – Private bathroom, deep-soaking bathtub and separate shower

Practical – Phone

Comfort – Air conditioning and heating

Smoking

Double Room, Smoking

Photos of Double Room, Smoking

Room amenities

23 sq m

Sleeps 2

1 Double Bed

More details

Room information

Bed details

Sleeps

Max people: 2Max adults: 2Max children: 1

Room details

1 Double Bed

23 square metres m2

Internet – Free WiFi and wired Internet access

Entertainment – 40-inch TV with digital channels and pay-per-view films

Food & Drink – Fridge

Sleep

– A down duvet and blackout drapes/curtains

Bathroom – Private bathroom, deep-soaking bathtub and separate shower

Practical – Phone

Comfort – Air conditioning and heating

Smoking

Economy Sixth Room, Non Smoking (2 Single Beds and 4 Extra Beds)

Photos of Economy Sixth Room, Non Smoking (2 Single Beds and 4 Extra Beds)

Room amenities

42 sq m

Sleeps 6

2 Single Beds and 4 Single Sofa Beds

More details

Room information

Bed details

Sleeps

Max people: 6Max adults: 6Max children: 5

Room details

2 Single Beds and 4 Single Sofa Beds

42 square metres m2

Internet – Free WiFi and wired Internet access

Entertainment – 40-inch TV with digital channels and pay-per-view films

Food & Drink – Fridge

Sleep

– A down duvet and blackout drapes/curtains

Bathroom – Private bathroom, deep-soaking bathtub and separate shower

Practical – Phone

Comfort – Air conditioning and heating

Non-Smoking
Rating 5 - Excellent. 351 out of 995 reviews
Rating 4 - Good. 460 out of 995 reviews
Rating 3 - Okay. 134 out of 995 reviews
Rating 2 - Poor. 32 out of 995 reviews
Rating 1 - Terrible. 18 out of 995 reviews
3.9/5
Property conditions & facilities
Stayed 3 nights in Feb 2020
Liked: Cleanliness, staff & service, property conditions & facilities, room comfort
Stayed 4 nights in Feb 2020
Liked: Cleanliness, staff & service
Uncomfortable beds and pillows. Hotel is a bit outdated.
Stayed 4 nights in Jan 2020
Liked: Cleanliness, staff & service, amenities, property conditions & facilities
Excellent location and near to subway station
Stayed 5 nights in Jan 2020
Stayed 3 nights in Jan 2020
Stay in the know with the Expedia app
Get real-time notifications, view your trip details and access mobile-only deals.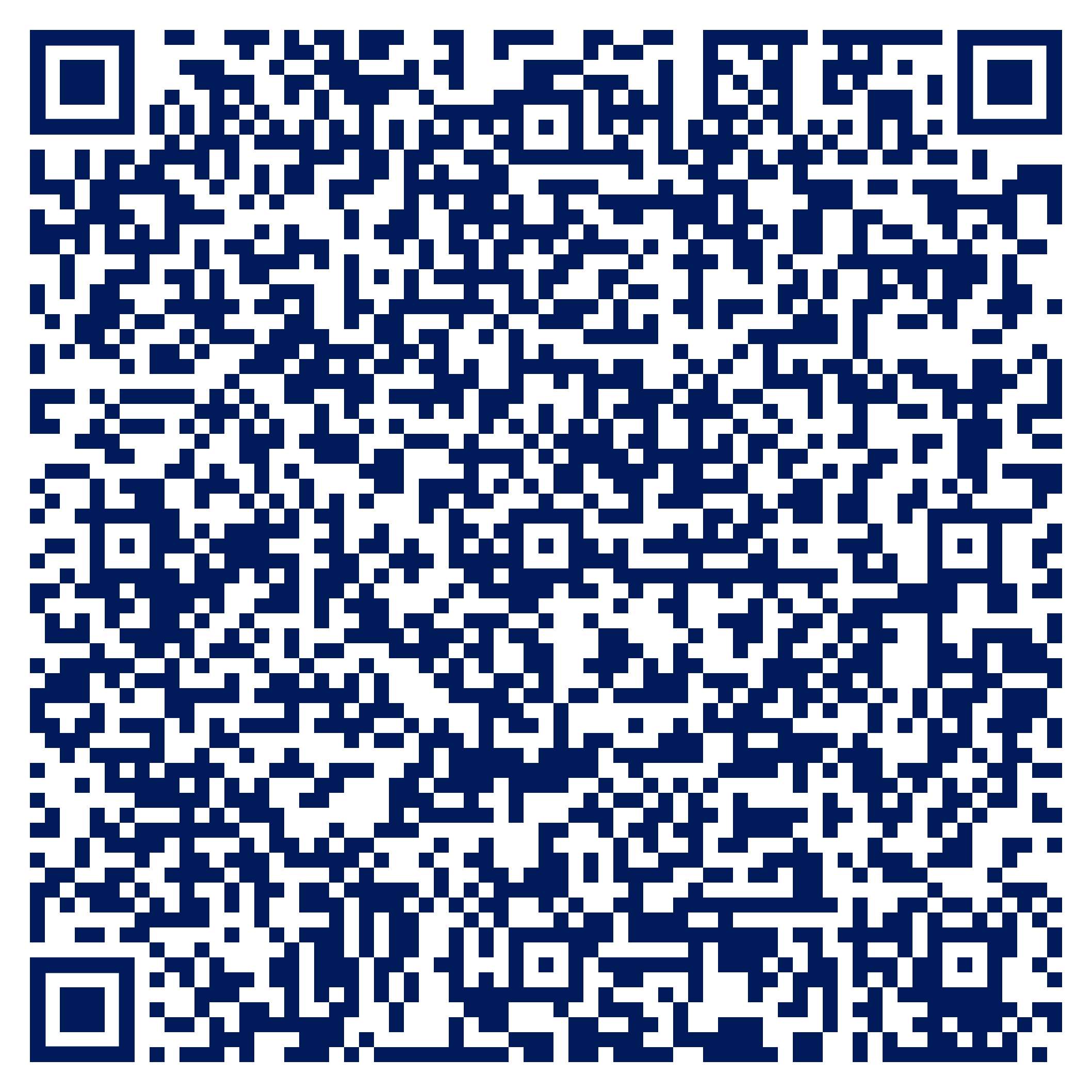 Scan the QR code