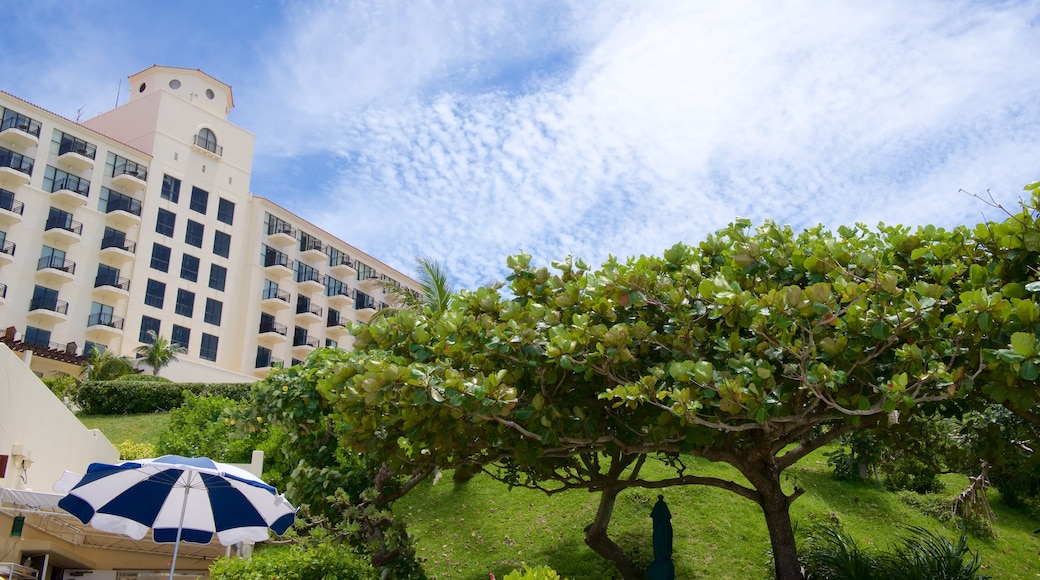 E-horizon Resort Condominium Yomitan
716-5 Nagahama,Yomitan-son, Yomitan, Okinawa
The price is NZ$230 per night from 2 Jul. to 2 Jul.
Situated near the beach, this villa is 0.1 mi (0.2 km) from Okinawakaigan Quasi-National Park and within 3 miles (5 km) of Cape Zanpa and Cape Maeda. Nagahama ...
4.8/5
Exceptional! (24 reviews)
"バルコニーからの景色の良さ、開放感のあるガラス張りの部屋やお風呂、値段、、いうことなしです。こんな家に住みたい…! 強いて言うならソープ類、タオルは準備していただいているのに歯ブラシがなかったのでご利用される方は持っていくのがいいと思います。"
Reviewed on 5 May 2021
E-horizon Resort Condominium Yomitan
600 Gima Yomitan Son, Nakagami District, Yomitan, Okinawa-ken
The price is NZ$396 per night from 1 Jul. to 1 Jul.
This Yomitan hotel is on the beach, 2 mi (3.2 km) from Cape Zanpa, and within 6 mi (10 km) of Cape Maeda and Blue Cave. American Village and Kadena Air Base ...
4.6/5
Wonderful! (993 reviews)
"Clean and quiet. It's possible to hear the waves along the shore by opening the balcony door. No microwave oven in the room and the one available near the lobby is closed after 6 pm. Only Japanese restaurants nearby (anything Western style is at least 20 to 30 minutes away)."
Reviewed on 12 Mar. 2021
Hotel Nikko Alivila
THE UZA TERRACE BEACH CLUB VILLAS
630-1 Uza, Nakagami-gun, Yomitan, Okinawa
The price is NZ$2,161 per night from 30 Jun. to 30 Jun.
Located in Uza, this luxury villa is within 1 mile (2 km) of Okinawakaigan Quasi-National Park and Cape Zanpa. Zanpa Beach and Cape Zanpa Lighthouse are also ...
4.7/5
Exceptional! (62 reviews)
"Amazing hotel, I wish we could have stayed longer than 3 nights. Staff is amazing, service is perfect, everything about our trip was perfect."
Reviewed on 6 Apr. 2019
THE UZA TERRACE BEACH CLUB VILLAS
Lowest nightly price found within the past 24 hours based on a 1 night stay for 2 adults. Prices and availability subject to change. Additional terms may apply.
Popular places to visit in Yomitan
Partake in watersports and snorkeling at this clean and safe beach. Enjoy views of the boulders and mossy hills surrounding it.
Nirai Beach
Okinawa Churaumi Aquarium
5/5(3 reviews)
Marvel at huge whale sharks in one of the world's largest aquariums at this marine center that recreates the aquatic environment of Okinawa's waters.
Okinawa Churaumi Aquarium
Kokusai Dori
4/5(9 reviews)
Naha's lively main street is home to an array of superb restaurants, souvenir shops and galleries selling fine glassware. 
Kokusai Dori