Overview of Monte-Carlo Bay Hotel & Resort
Choose dates to view prices
Suite, Sea View (Nadal)

Photos of Suite, Sea View (Nadal)

Room amenities

92 sq m

Sea view

Sleeps 3

1 King Bed

More details

Room information

Bed details

Sleeps

Max people: 3Max adults: 3Max children: 2

Room details

1 King Bed

92 square metres m2 individually decorated room, furnished balcony/patio with sea views

Layout – Separate sitting area

Internet – Free WiFi (2-device limit)

Entertainment – Flat-screen TV with satellite channels and pay-per-view films

Food & Drink – Coffee/tea maker, minibar and 24-hour room service

Sleep

– Turn-down service and bed sheets

Bathroom – Private bathroom, bathtub or shower, bathrobes and slippers

Practical – Safe, iron/ironing board and desk; rollaway/extra beds and free cots/infant beds available on request

Comfort – Climate-controlled air conditioning and daily housekeeping

Accessibility – Wheelchair accessible

Non-Smoking

Connecting/adjoining rooms can be requested, subject to availability

Suite, Sea View (Prestige, Duplex Suite)

Photos of Suite, Sea View (Prestige, Duplex Suite)

Room amenities

104 sq m

Sea view

Sleeps 3

1 King Bed

More details

Room information

Bed details

Sleeps

Max people: 3Max adults: 3Max children: 2

Room details

1 King Bed

104 square metres m2 individually decorated room, furnished balcony/patio with sea views

Layout – Separate sitting area

Internet – Free WiFi (2-device limit)

Entertainment – Flat-screen TV with satellite channels and pay-per-view films

Food & Drink – Coffee/tea maker, minibar and 24-hour room service

Sleep

– Turn-down service and bed sheets

Bathroom – Private bathroom, bathtub or shower, bathrobes and slippers

Practical – Safe, iron/ironing board and desk; rollaway/extra beds and free cots/infant beds available on request

Comfort – Climate-controlled air conditioning and daily housekeeping

Accessibility – Wheelchair accessible

Non-Smoking

Connecting/adjoining rooms can be requested, subject to availability

Suite, Sea View (Prestige)

Photos of Suite, Sea View (Prestige)

Room amenities

118 sq m

Sea view

Sleeps 3

1 King Bed

More details

Room information

Bed details

Sleeps

Max people: 3Max adults: 3Max children: 2

Room details

1 King Bed

118 square metres m2 individually decorated room, furnished balcony/patio with sea views

Layout – Separate sitting area

Internet – Free WiFi (2-device limit)

Entertainment – Flat-screen TV with satellite channels and pay-per-view films

Food & Drink – Coffee/tea maker, minibar and 24-hour room service

Sleep

– Turn-down service and bed sheets

Bathroom – Private bathroom, bathtub or shower, bathrobes and slippers

Practical – Safe, iron/ironing board and desk; rollaway/extra beds and free cots/infant beds available on request

Comfort – Climate-controlled air conditioning and daily housekeeping

Accessibility – Wheelchair accessible

Non-Smoking

Connecting/adjoining rooms can be requested, subject to availability

Exclusive Room, 1 Single Bed, Sea View

Photos of Exclusive Room, 1 Single Bed, Sea View

Room amenities

44 sq m

Sea view

Sleeps 4

1 Single Bed

More details

Room information

Bed details

Sleeps

Max people: 4Max adults: 4Max children: 3

Room details

1 Single Bed

44 square metres m2 individually decorated room, furnished balcony/patio with sea views

Internet – Free WiFi (2-device limit)

Entertainment – Flat-screen TV with satellite channels and pay-per-view films

Food & Drink – Coffee/tea maker, minibar and 24-hour room service

Sleep

– Turn-down service and bed sheets

Bathroom – Private bathroom, bathtub or shower, bathrobes and slippers

Practical – Safe, iron/ironing board and desk; rollaway/extra beds and free cots/infant beds available on request

Comfort – Climate-controlled air conditioning and daily housekeeping

Accessibility – Wheelchair accessible

Non-Smoking

Connecting/adjoining rooms can be requested, subject to availability

Room, Sea View (Prestige)

Photos of Room, Sea View (Prestige)

Room amenities

51 sq m

Sea view

Sleeps 3

1 King Bed

More details

Room information

Bed details

Sleeps

Max people: 3Max adults: 3Max children: 2

Room details

1 King Bed

51 square metres m2 individually decorated room, furnished balcony/patio with sea views

Internet – Free WiFi (2-device limit)

Entertainment – Flat-screen TV with satellite channels and pay-per-view films

Food & Drink – Coffee/tea maker, minibar and 24-hour room service

Sleep

– Turn-down service and bed sheets

Bathroom – Private bathroom, bathtub or shower, bathrobes and slippers

Practical – Safe, iron/ironing board and desk; rollaway/extra beds and free cots/infant beds available on request

Comfort – Climate-controlled air conditioning and daily housekeeping

Accessibility – Wheelchair accessible

Non-Smoking

Connecting/adjoining rooms can be requested, subject to availability

Superior Room, Sea View (Prestige)

Photos of Superior Room, Sea View (Prestige)

Room amenities

68 sq m

Sea view

Sleeps 3

1 King Bed and 1 Double Sofa Bed

More details

Room information

Bed details

Sleeps

Max people: 3Max adults: 3Max children: 2

Room details

1 King Bed and 1 Double Sofa Bed

68 square metres m2 individually decorated room, furnished balcony/patio with sea views

Internet – Free WiFi (2-device limit)

Entertainment – Flat-screen TV with satellite channels and pay-per-view films

Food & Drink – Coffee/tea maker, minibar and 24-hour room service

Sleep

– Turn-down service and bed sheets

Bathroom – Private bathroom, bathtub or shower, bathrobes and slippers

Practical – Safe, iron/ironing board and desk; rollaway/extra beds and free cots/infant beds available on request

Comfort – Climate-controlled air conditioning and daily housekeeping

Accessibility – Wheelchair accessible

Non-Smoking

Connecting/adjoining rooms can be requested, subject to availability

Deluxe Room, Mountain View

Photos of Deluxe Room, Mountain View

4.5/5 guest room rating

Room amenities

44 sq m

Mountain view

Sleeps 2

1 King Bed

More details

Room information

Bed details

Sleeps

Max people: 2Max adults: 2Max children: 1

Room details

1 King Bed

44 square metres m2 individually decorated room, furnished balcony/patio with mountain views

Internet – Free WiFi (2-device limit)

Entertainment – Flat-screen TV with satellite channels and pay-per-view films

Food & Drink – Coffee/tea maker, minibar and 24-hour room service

Sleep

– Turn-down service and bed sheets

Bathroom – Private bathroom, bathtub or shower, bathrobes and slippers

Practical – Safe, iron/ironing board and desk; rollaway/extra beds and free cots/infant beds available on request

Comfort – Climate-controlled air conditioning and daily housekeeping

Accessibility – Wheelchair accessible

Non-Smoking, renovated in 2013

Connecting/adjoining rooms can be requested, subject to availability

Exclusive Room, Sea View

Photos of Exclusive Room, Sea View

4.7/5 guest room rating

Room amenities

44 sq m

Sea view

Sleeps 2

1 King Bed

More details

Room information

Bed details

Sleeps

Max people: 2Max adults: 2Max children: 1

Room details

1 King Bed

44 square metres m2 individually decorated room, furnished balcony/patio with sea views

Internet – Free WiFi (2-device limit)

Entertainment – Flat-screen TV with satellite channels and pay-per-view films

Food & Drink – Coffee/tea maker, minibar and 24-hour room service

Sleep

– Turn-down service and bed sheets

Bathroom – Private bathroom, bathtub or shower, bathrobes and slippers

Practical – Safe, iron/ironing board and desk; rollaway/extra beds and free cots/infant beds available on request

Comfort – Climate-controlled air conditioning and daily housekeeping

Accessibility – Wheelchair accessible

Non-Smoking

Connecting/adjoining rooms can be requested, subject to availability

Suite, Sea View

Photos of Suite, Sea View

Room amenities

92 sq m

Sea view

Sleeps 3

1 King Bed

More details

Room information

Bed details

Sleeps

Max people: 3Max adults: 3Max children: 2

Room details

1 King Bed

92 square metres m2 individually decorated room, furnished balcony/patio with sea views

Layout – Separate sitting area

Internet – Free WiFi (2-device limit)

Entertainment – Flat-screen TV with satellite channels and pay-per-view films

Food & Drink – Coffee/tea maker, minibar and 24-hour room service

Sleep

– Turn-down service and bed sheets

Bathroom – Private bathroom, bathtub or shower, bathrobes and slippers

Practical – Safe, iron/ironing board and desk; rollaway/extra beds and free cots/infant beds available on request

Comfort – Climate-controlled air conditioning and daily housekeeping

Accessibility – Wheelchair accessible

Non-Smoking

Connecting/adjoining rooms can be requested, subject to availability

Deluxe Room (Sea Side)

Photos of Deluxe Room (Sea Side)

4.4/5 guest room rating

Room amenities

44 sq m

Sea view

Sleeps 2

1 King Bed

More details

Room information

Bed details

Sleeps

Max people: 2Max adults: 2Max children: 1

Room details

1 King Bed

44 square metres m2 individually decorated room, furnished balcony/patio with sea views

Club/Executive Level – Internet access in the lounge

Internet – Free WiFi (2-device limit)

Entertainment – Flat-screen TV with satellite channels and pay-per-view films

Food & Drink – Coffee/tea maker, minibar and 24-hour room service

Sleep

– Turn-down service and bed sheets

Bathroom – Private bathroom, bathtub or shower, bathrobes and slippers

Practical – Safe, iron/ironing board and desk; rollaway/extra beds and free cots/infant beds available on request

Comfort – Climate-controlled air conditioning and daily housekeeping

Accessibility – Wheelchair accessible

Non-Smoking

Connecting/adjoining rooms can be requested, subject to availability

Superior Room, Mountain View

Photos of Superior Room, Mountain View

Room amenities

43 sq m

Mountain view

Sleeps 2

1 King Bed

More details

Room information

Bed details

Sleeps

Max people: 2Max adults: 2Max children: 1

Room details

1 King Bed

43 square metres m2 individually decorated room, furnished balcony/patio with mountain views

Internet – Free WiFi (2-device limit)

Entertainment – Flat-screen TV with satellite channels and pay-per-view films

Food & Drink – Coffee/tea maker, minibar and 24-hour room service

Sleep

– Turn-down service and bed sheets

Bathroom – Private bathroom, bathtub or shower, bathrobes and slippers

Practical – Safe, iron/ironing board and desk; rollaway/extra beds and free cots/infant beds available on request

Comfort – Climate-controlled air conditioning and daily housekeeping

Accessibility – Wheelchair accessible

Non-Smoking

Connecting/adjoining rooms can be requested, subject to availability

Deluxe Room, 2 Queen Beds (Sea Side)

Photos of Deluxe Room, 2 Queen Beds (Sea Side)

Room amenities

51 sq m

Sea view

Sleeps 4

2 Queen Beds

More details

Room information

Bed details

Sleeps

Max people: 4Max adults: 4Max children: 3

Room details

2 Queen Beds

51 square metres m2 individually decorated room, furnished balcony/patio with sea views

Internet – Free WiFi (2-device limit)

Entertainment – Flat-screen TV with satellite channels and pay-per-view films

Food & Drink – Coffee/tea maker, minibar and 24-hour room service

Sleep

– Turn-down service and bed sheets

Bathroom – Private bathroom, bathtub or shower, bathrobes and slippers

Practical – Safe, iron/ironing board and desk; rollaway/extra beds and free cots/infant beds available on request

Comfort – Climate-controlled air conditioning and daily housekeeping

Accessibility – Wheelchair accessible

Non-Smoking

Connecting/adjoining rooms can be requested, subject to availability

Suite, Sea View (Duplex)

Photos of Suite, Sea View (Duplex)

5/5 guest room rating

Room amenities

85 sq m

Sea view

Sleeps 3

1 King Bed

More details

Room information

Bed details

Sleeps

Max people: 3Max adults: 3Max children: 2

Room details

1 King Bed

85 square metres m2 individually decorated room, furnished balcony/patio with sea views

Layout – Separate sitting area

Internet – Free WiFi (2-device limit)

Entertainment – Flat-screen TV with satellite channels and pay-per-view films

Food & Drink – Coffee/tea maker, minibar and 24-hour room service

Sleep

– Turn-down service and bed sheets

Bathroom – Private bathroom, bathtub or shower, bathrobes and slippers

Practical – Safe, iron/ironing board and desk; rollaway/extra beds and free cots/infant beds available on request

Comfort – Climate-controlled air conditioning and daily housekeeping

Accessibility – Wheelchair accessible

Non-Smoking

Connecting/adjoining rooms can be requested, subject to availability

Suite (Double Roquebrune)

Photos of Suite (Double Roquebrune)

Room amenities

151 sq m

Mountain view

Sleeps 5

1 King Bed

More details

Room information

Bed details

Sleeps

Max people: 5Max adults: 5Max children: 4

Room details

1 King Bed

151 square metres m2 individually decorated room, furnished balcony/patio with sea and mountain views

Layout – Separate sitting area

Internet – Free WiFi (2-device limit)

Entertainment – Flat-screen TV with satellite channels and pay-per-view films

Food & Drink – Coffee/tea maker, minibar and 24-hour room service

Sleep

– Turn-down service and bed sheets

Bathroom – Private bathroom, bathtub or shower, bathrobes and slippers

Practical – Safe, iron/ironing board and desk; rollaway/extra beds and free cots/infant beds available on request

Comfort – Climate-controlled air conditioning and daily housekeeping

Accessibility – Wheelchair accessible

Non-Smoking

Connecting/adjoining rooms can be requested, subject to availability
Rating 5 - Excellent. 317 out of 445 reviews
Rating 4 - Good. 89 out of 445 reviews
Rating 3 - Okay. 24 out of 445 reviews
Rating 2 - Poor. 10 out of 445 reviews
Rating 1 - Terrible. 5 out of 445 reviews
4.7/5
Property conditions & facilities
Liked: Cleanliness, staff & service, property conditions & facilities, room comfort
Stayed 1 night in Sep 2020
Liked: Cleanliness, staff & service, property conditions & facilities, room comfort
Stayed 2 nights in Sep 2020
Liked: Cleanliness, property conditions & facilities
Disliked: Staff & service, room comfort
Arm Pit
A holiday inn type of place Truest awful in every way possible
Stayed 10 nights in Aug 2020
Liked: Cleanliness, staff & service, property conditions & facilities, room comfort
Great hotel with a Lovely pool...
Stayed 3 nights in Aug 2020
Good for families
Overall the experience was good, the hotel rooms are defiantly old and not up to date (the bathroom though was good) The breakfast buffet selection was minimal and expensive, the service was just as 4 stars - although the price of each night was for 5 stars.. The pool is stunning and the view from the room was beautiful. If you do not mind that there are kids everywhere - go for it.
Stayed 2 nights in Jun 2020
Stay in the know with the Expedia app
Get real-time notifications, view your trip details and access mobile-only deals.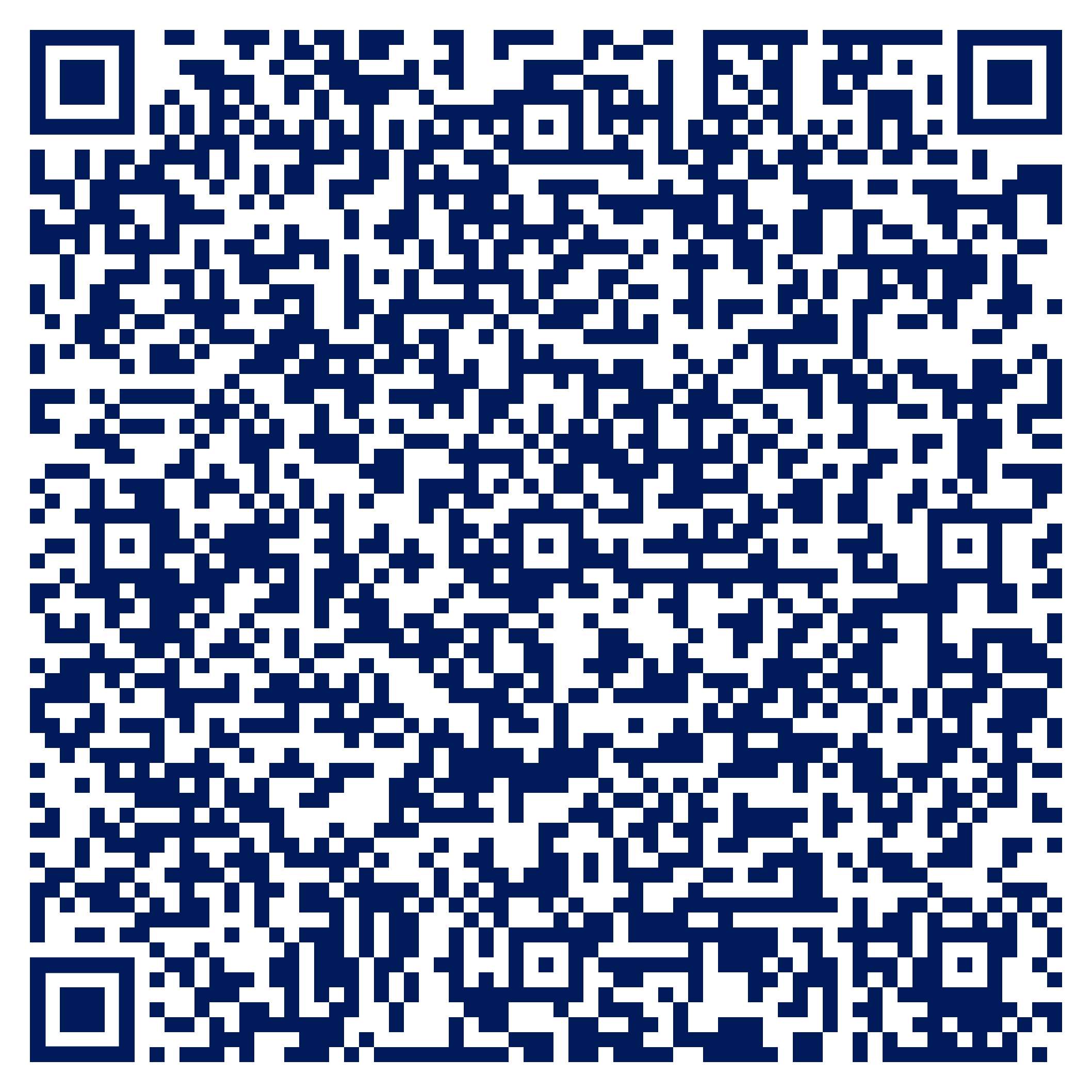 Scan the QR code